Each year on the first Saturday in August, we paint the town yellow. Since the very first mustard day celebration in Mount Horeb, Wisconsin, back in 1991, the Mustard Museum has hosted this golden annual event. And, we truly have come a long, long way. That first event occupied about three parking stalls in front of the original museum. Now, we close streets in Downtown Middleton where thousands gather for an engaging street festival!
This family-oriented, fun-filled, sun-splashed outdoor food festival features hot dogs, brats, mustard sampling, live music, face-painting, and games & prizes all for a one-of-a-kind mustard experience. The 2020 National Mustard Day event went virtual due to public health concerns. But the golden lining? Our live-streamed event was broadcast all over the world via Facebook Live, so for the first time ever, the 2020 event became an "International" Mustard Day.
Information about the 2021 National Mustard Day is evolving as we near this year's event. You can click the button below to learn more, but we are planning a traditional in-person street festival as well as an online virtual-video celebration as we consider any new public health concerns and adjusted local guidelines.
If you are interested in becoming an event sponsor, please contact Ken Zuckerman at kzuckerman@mustardmuseum.org.
---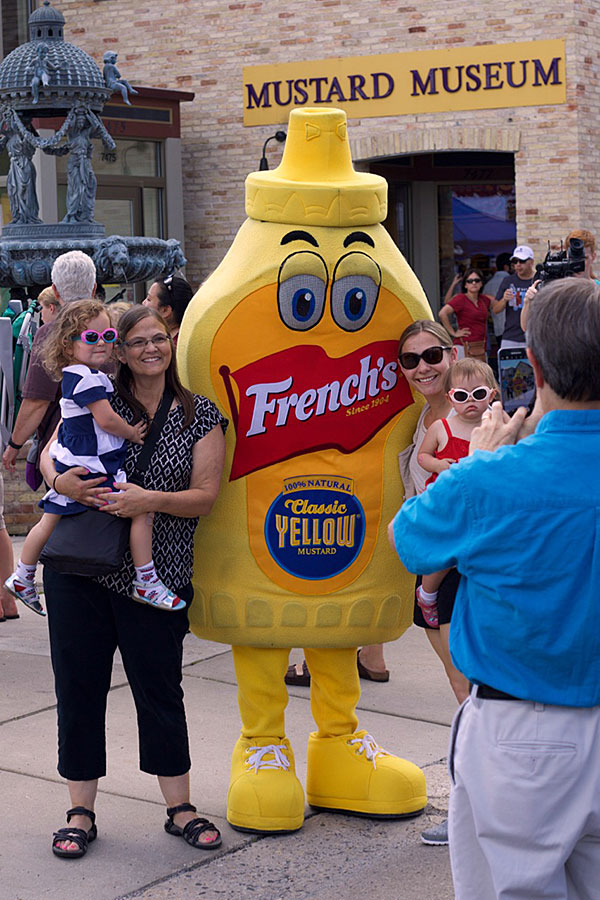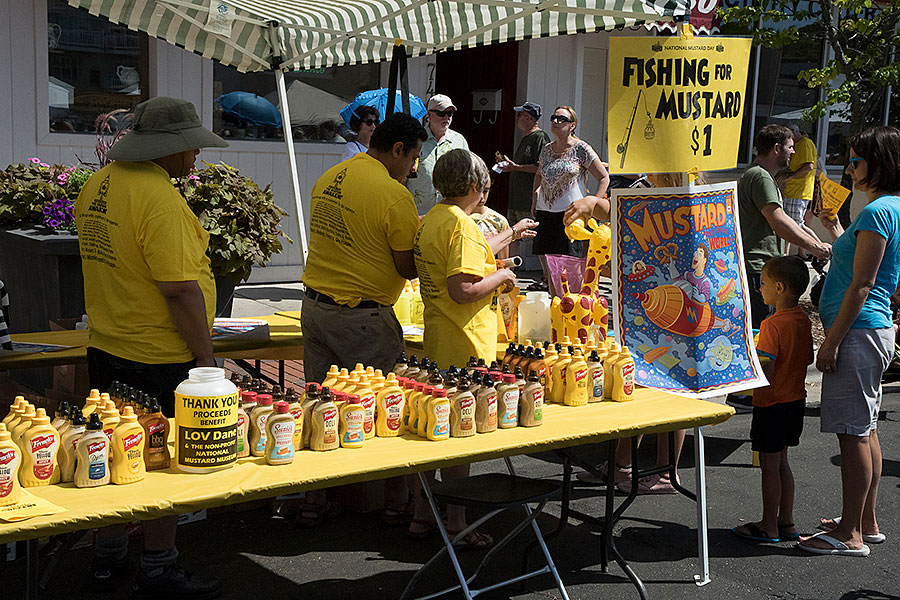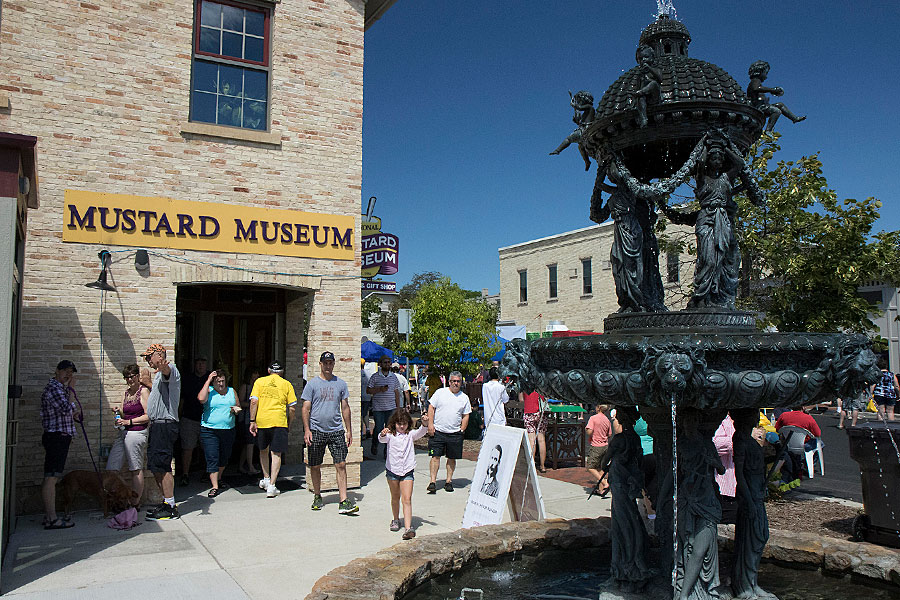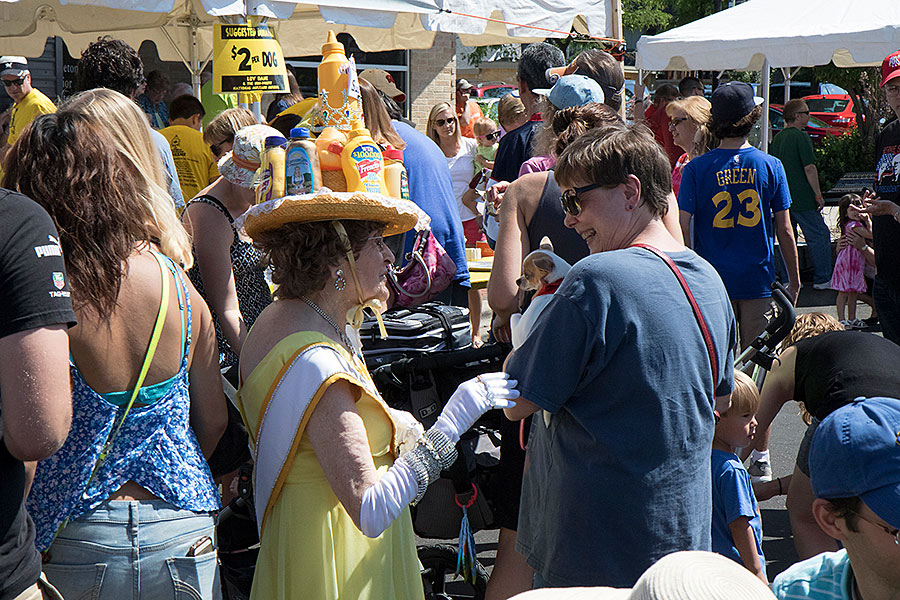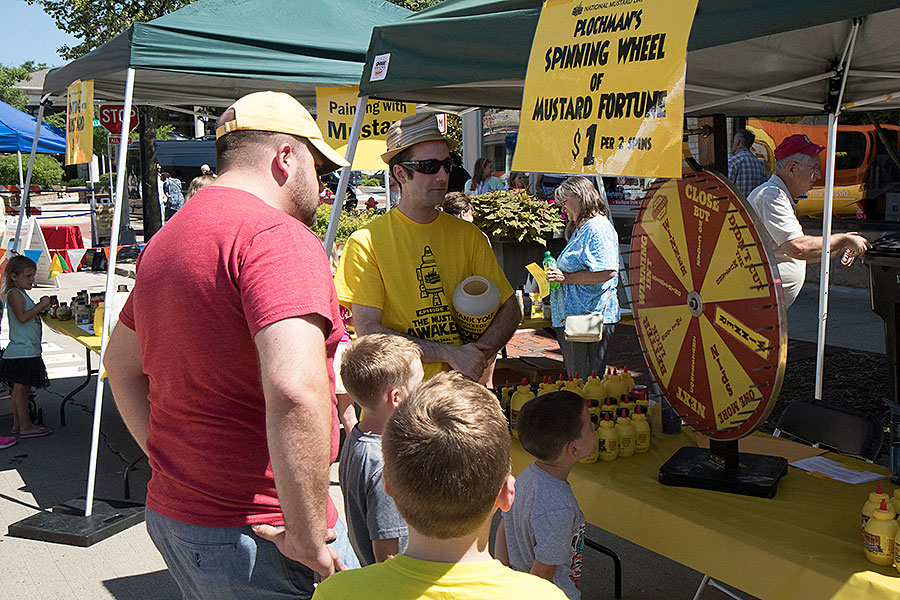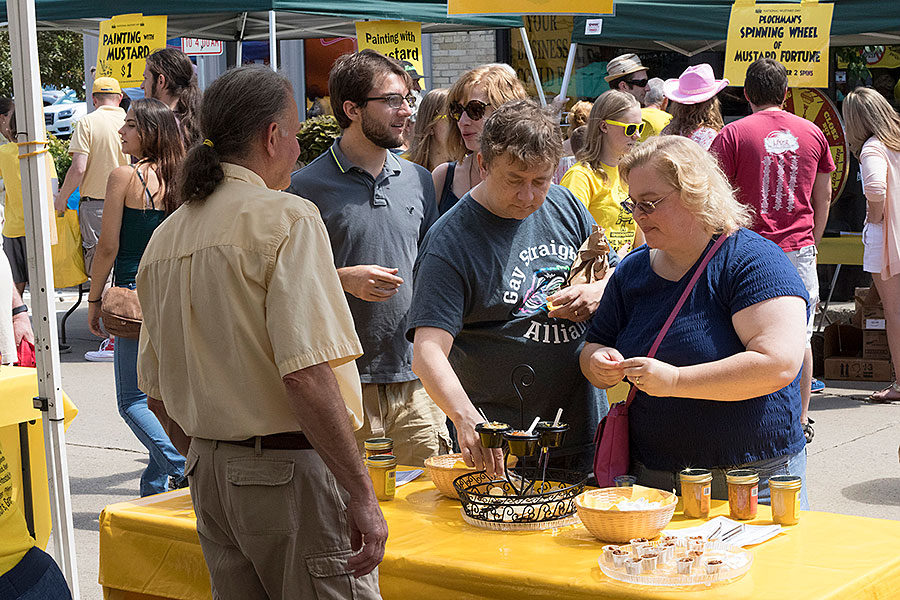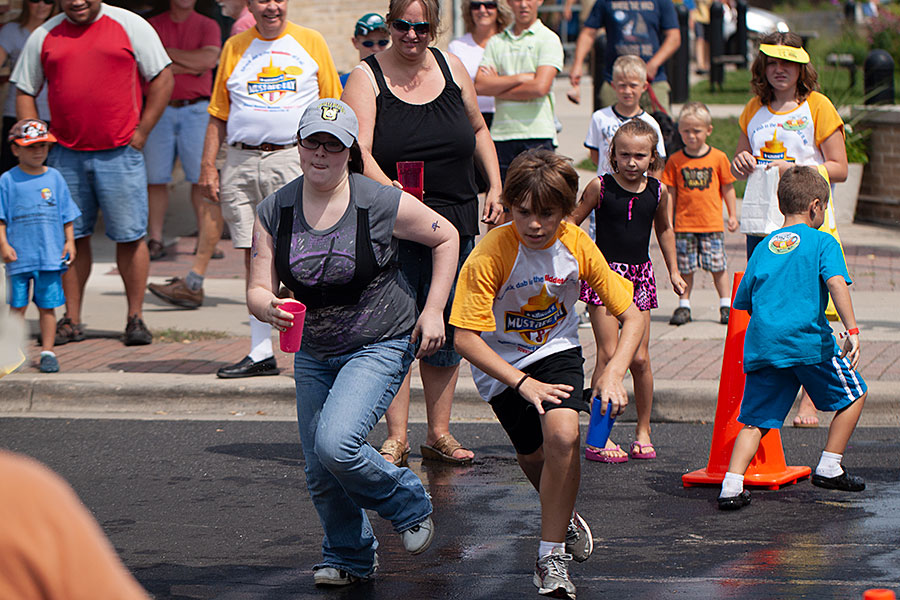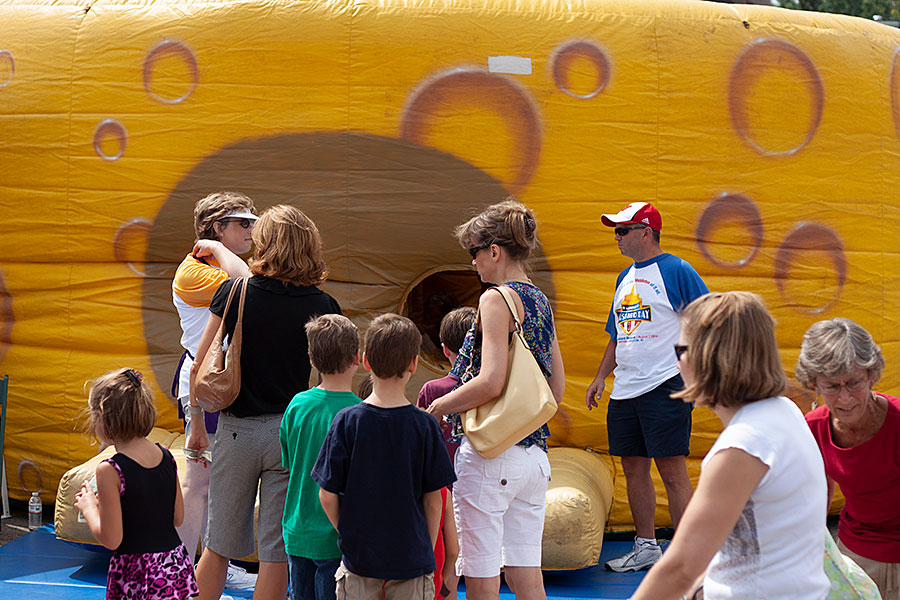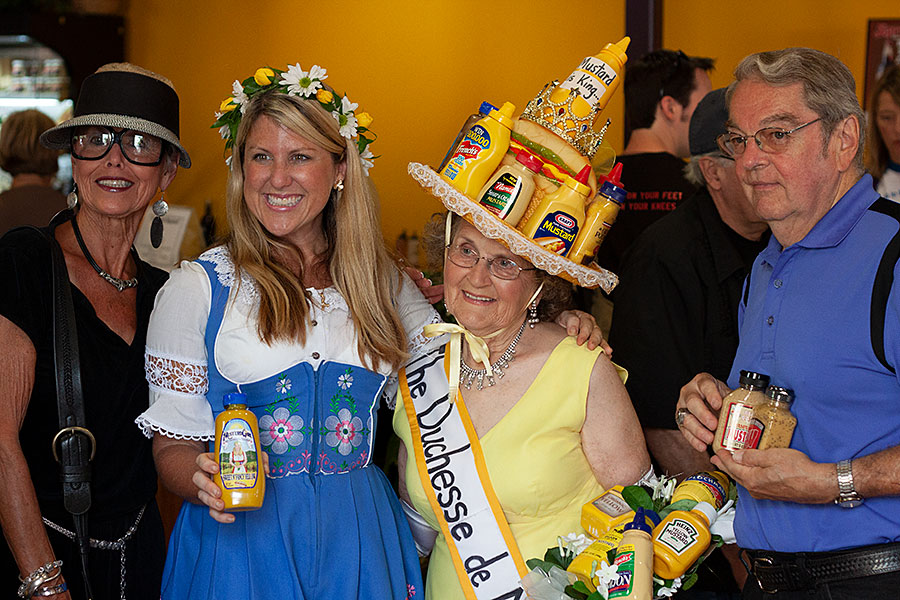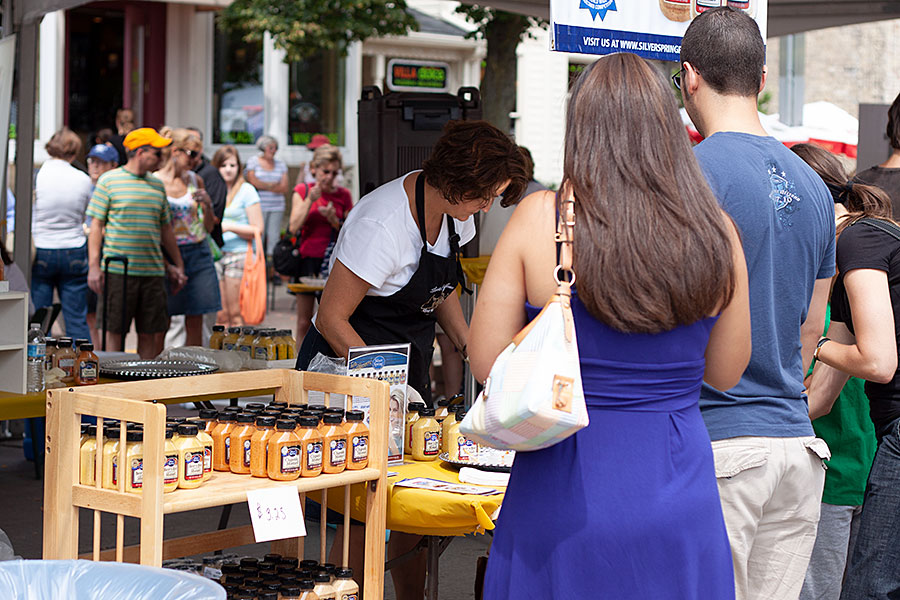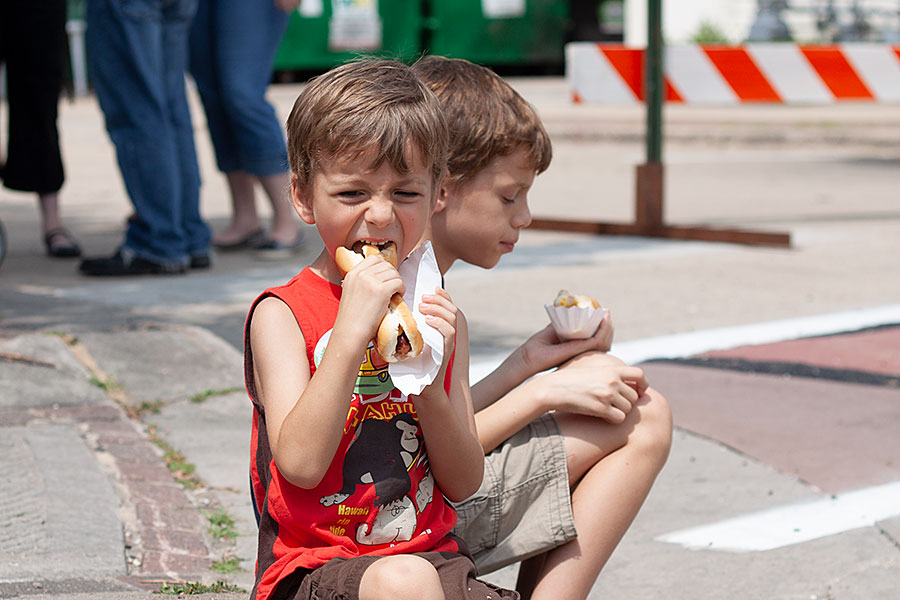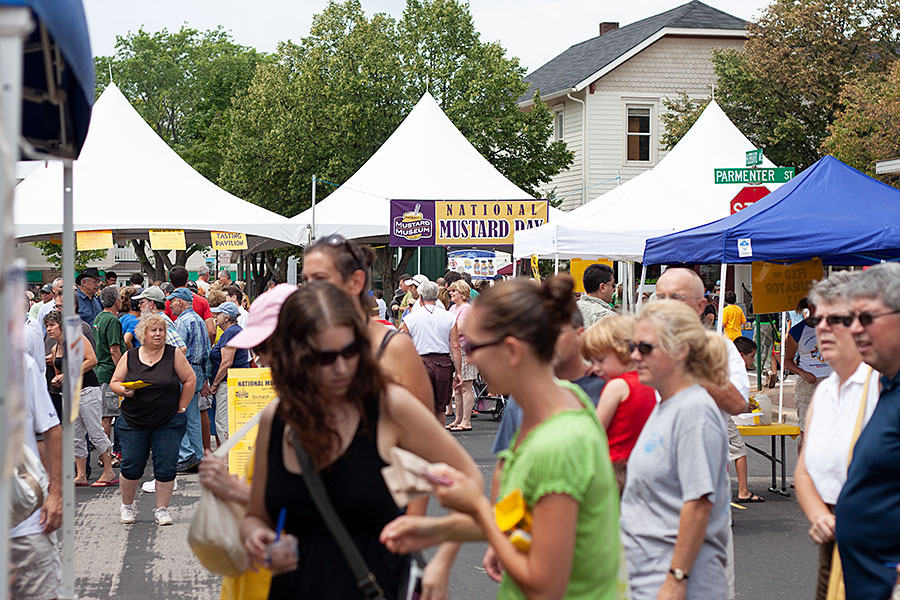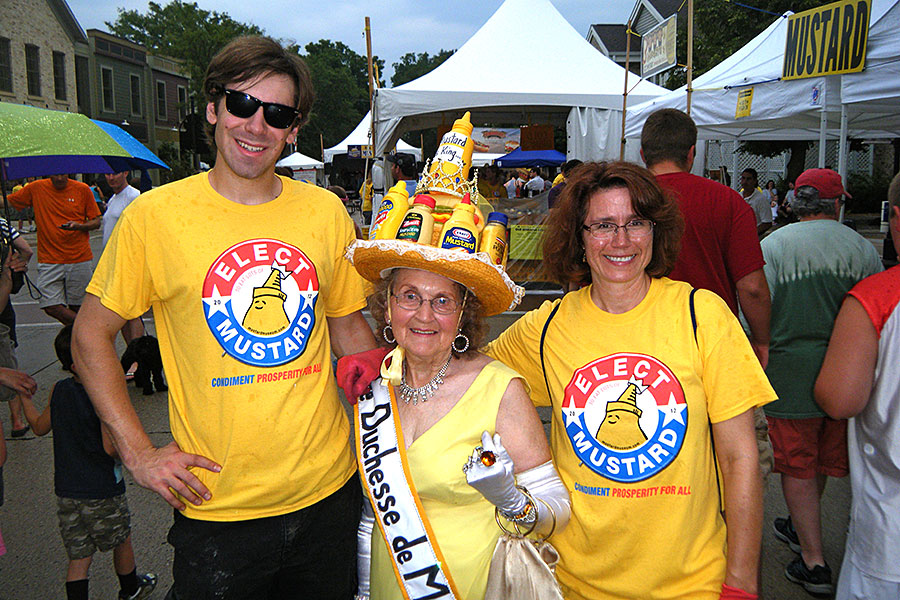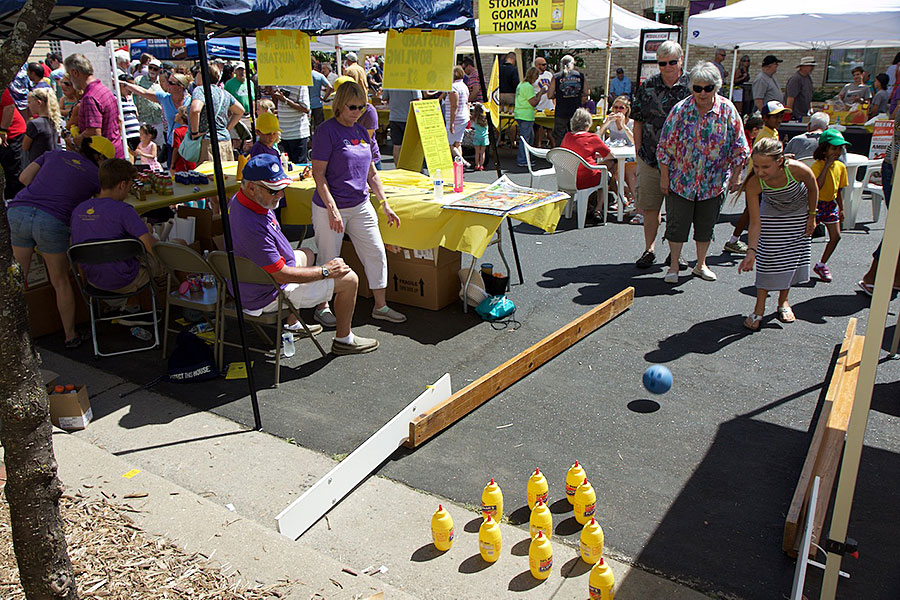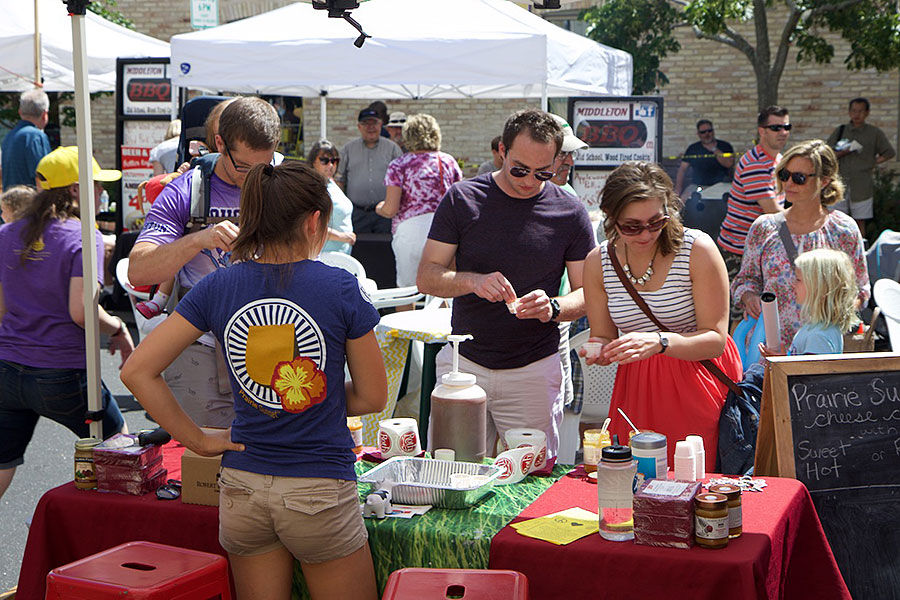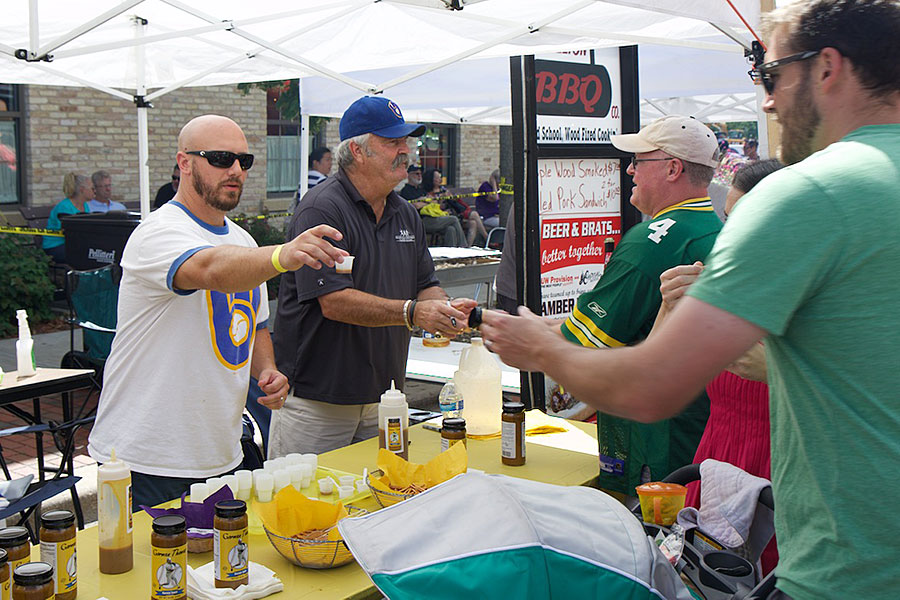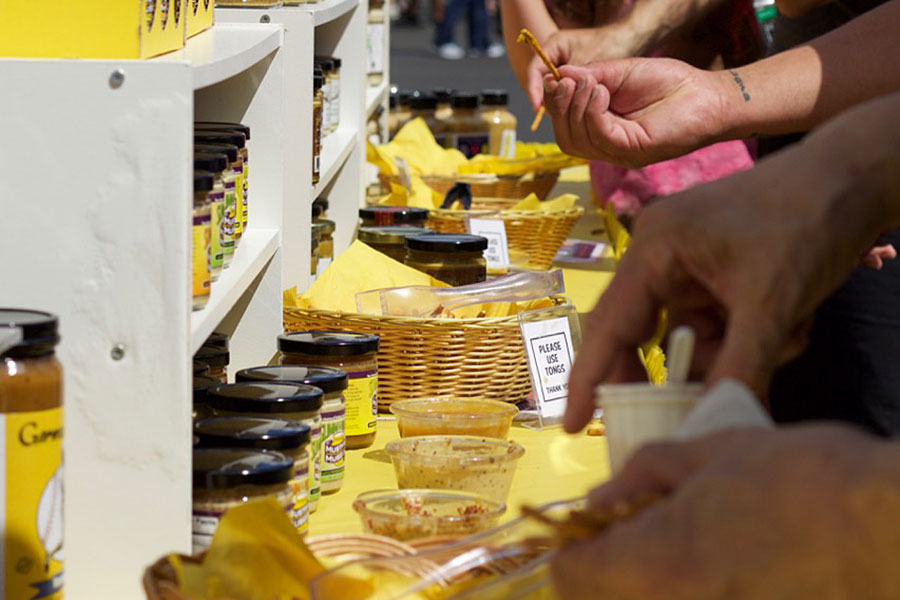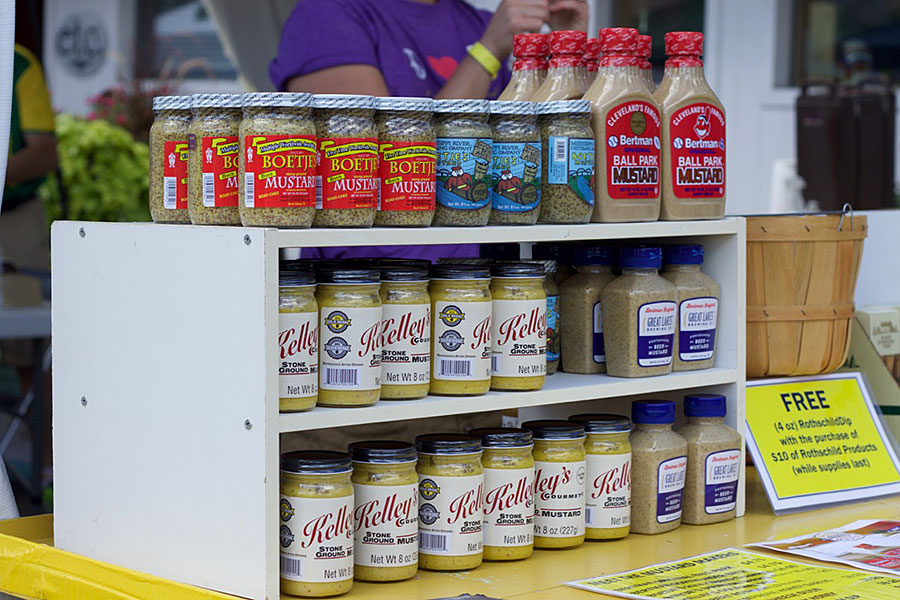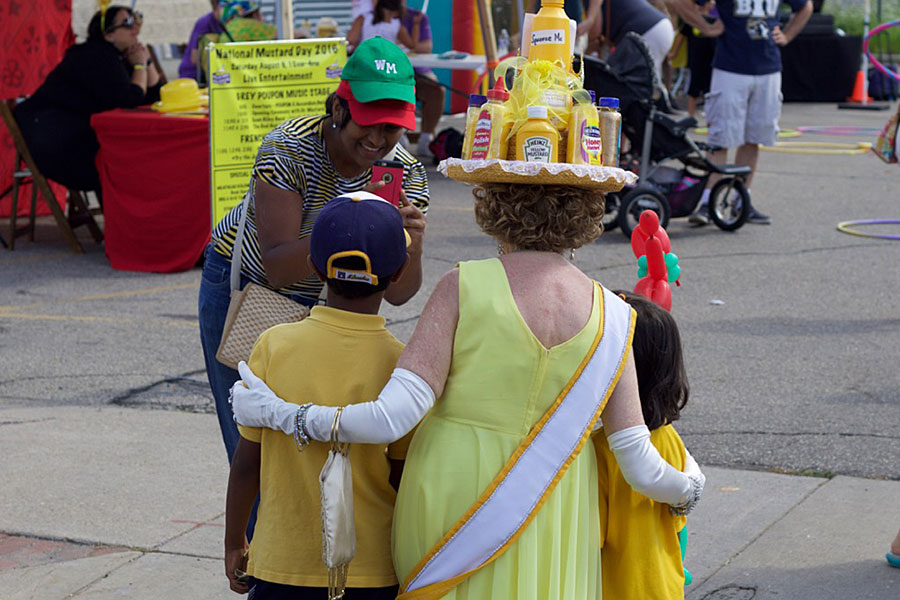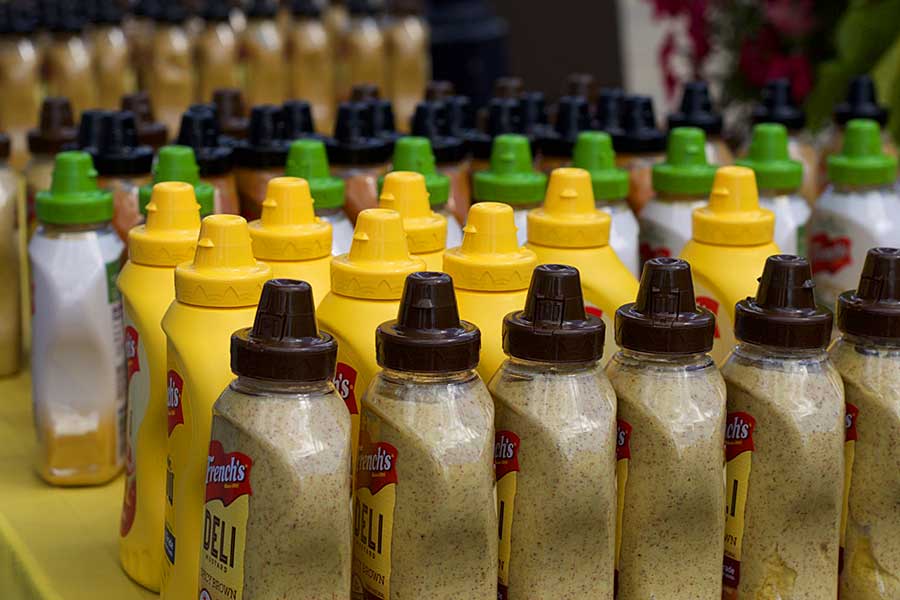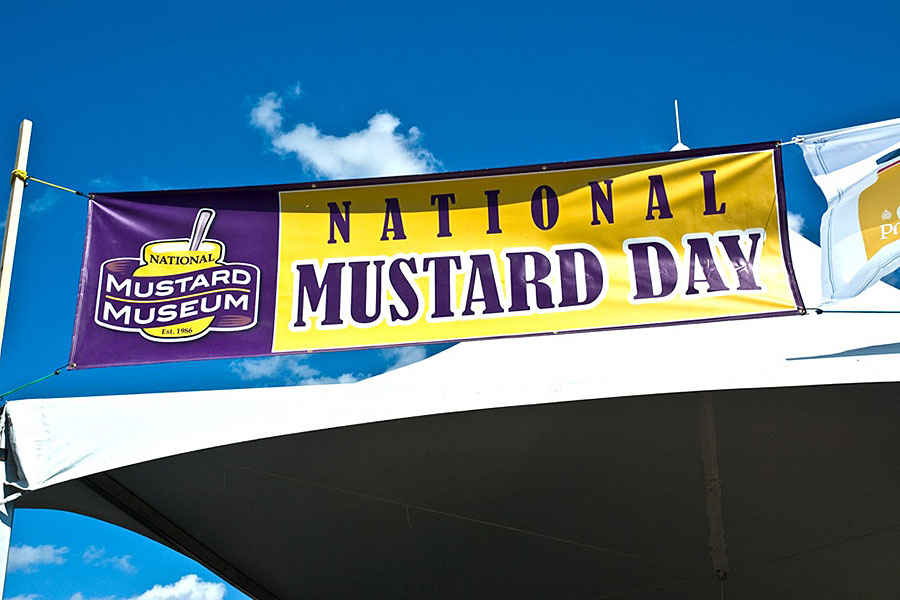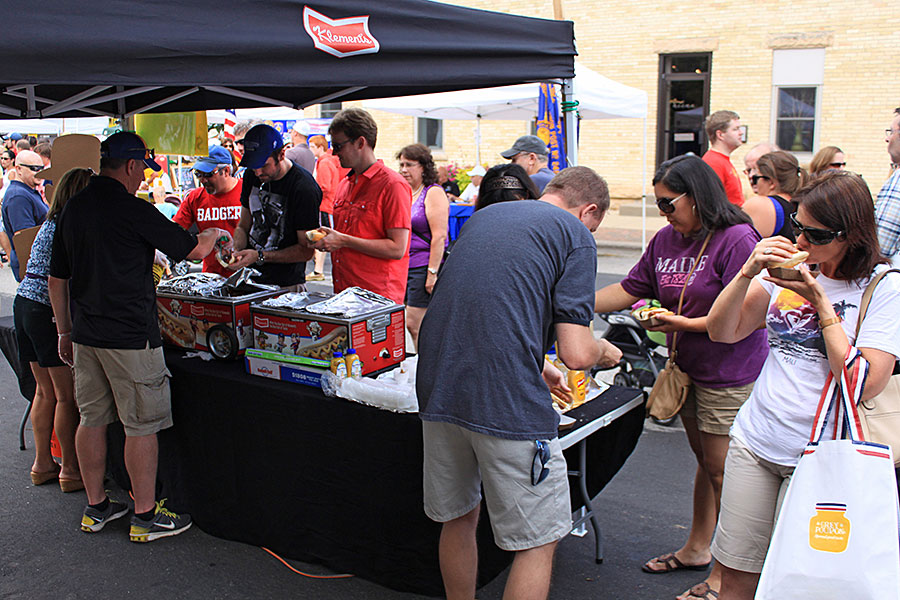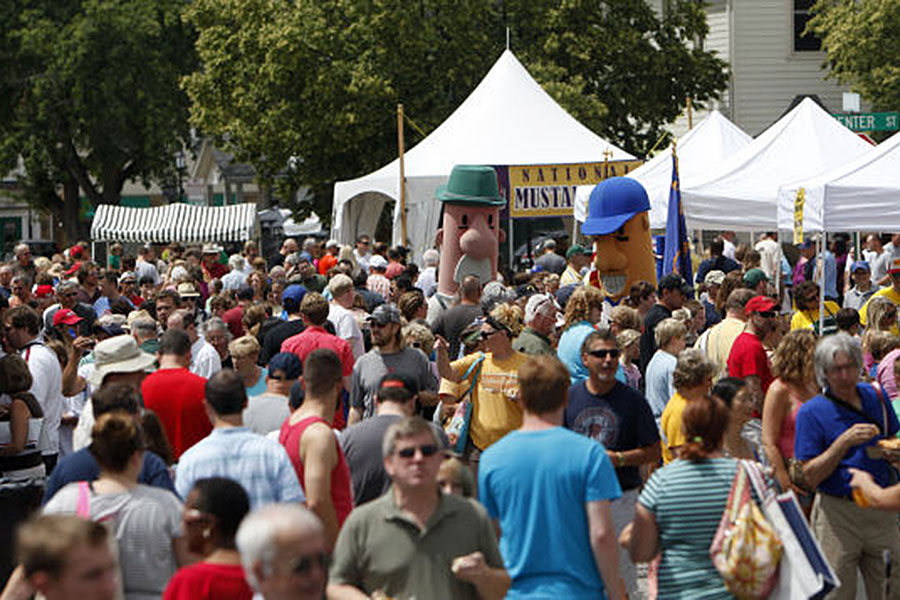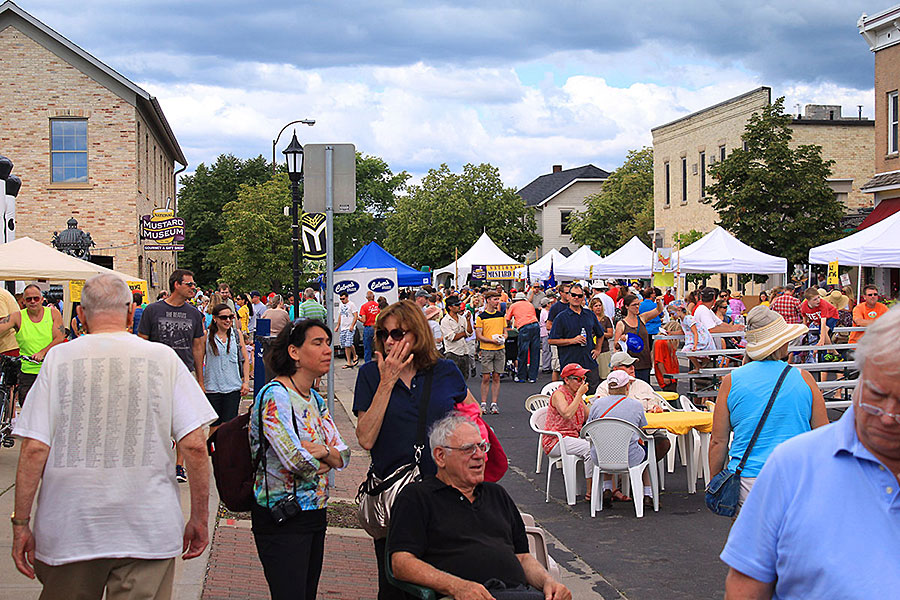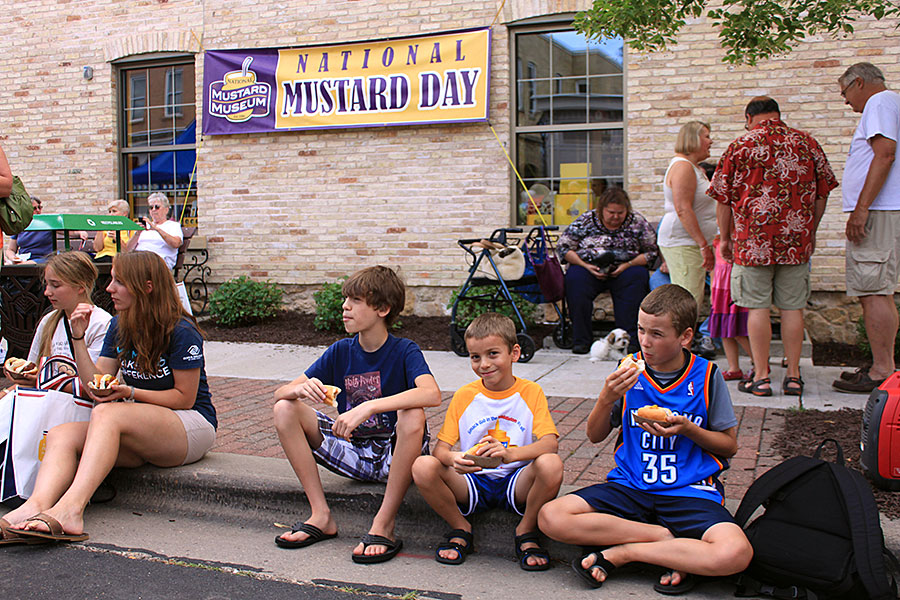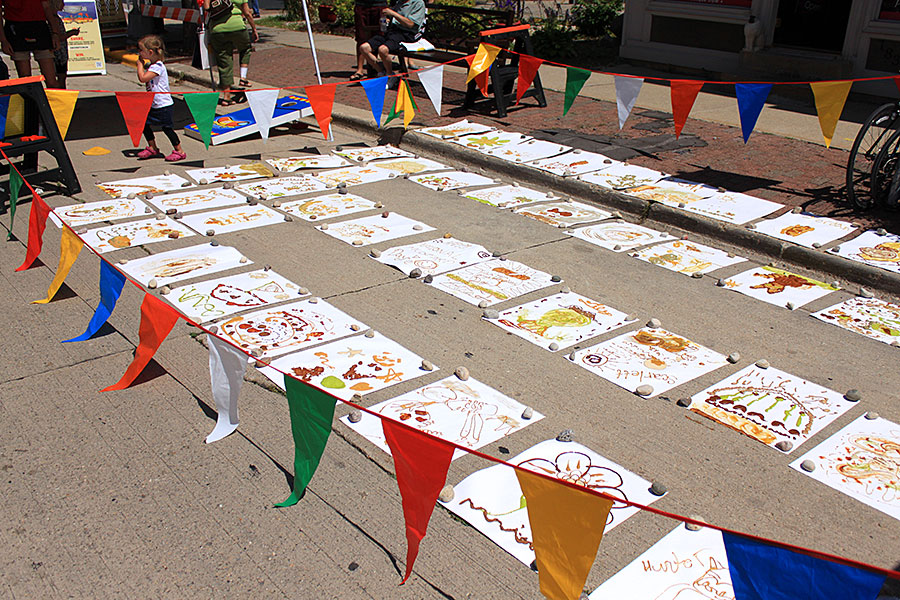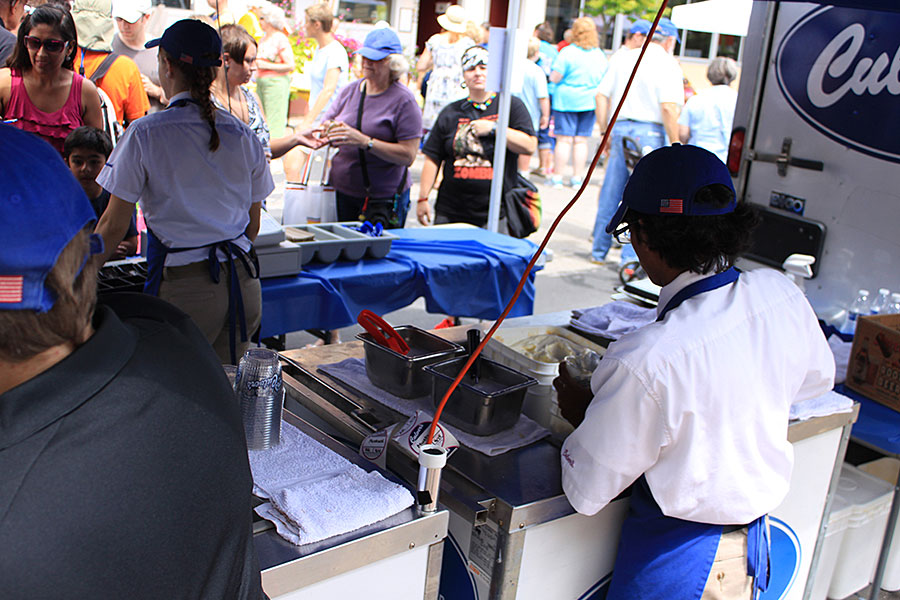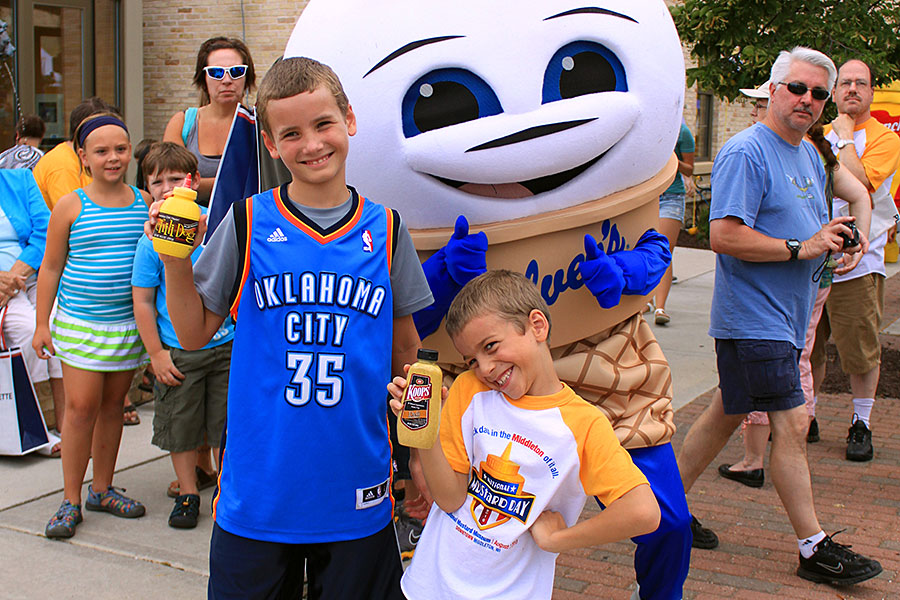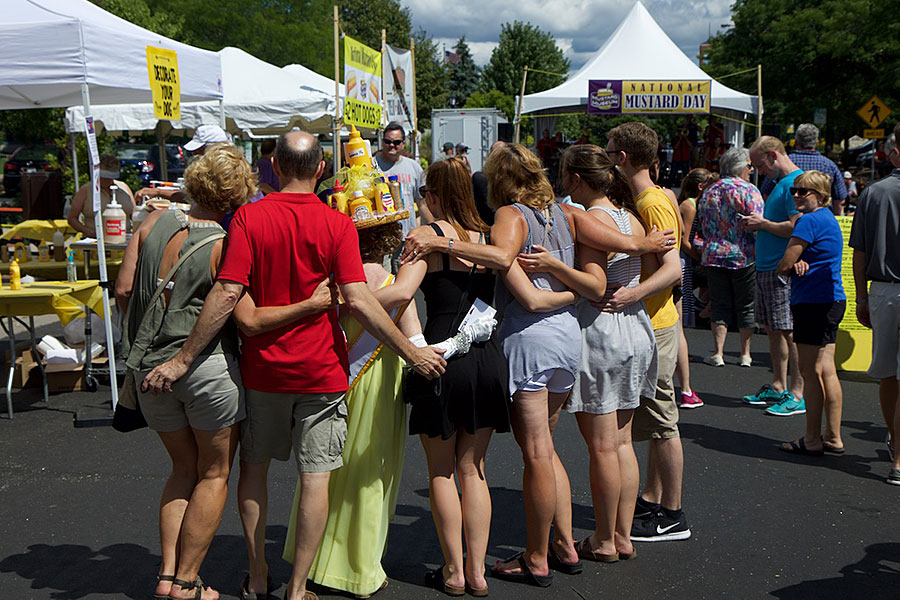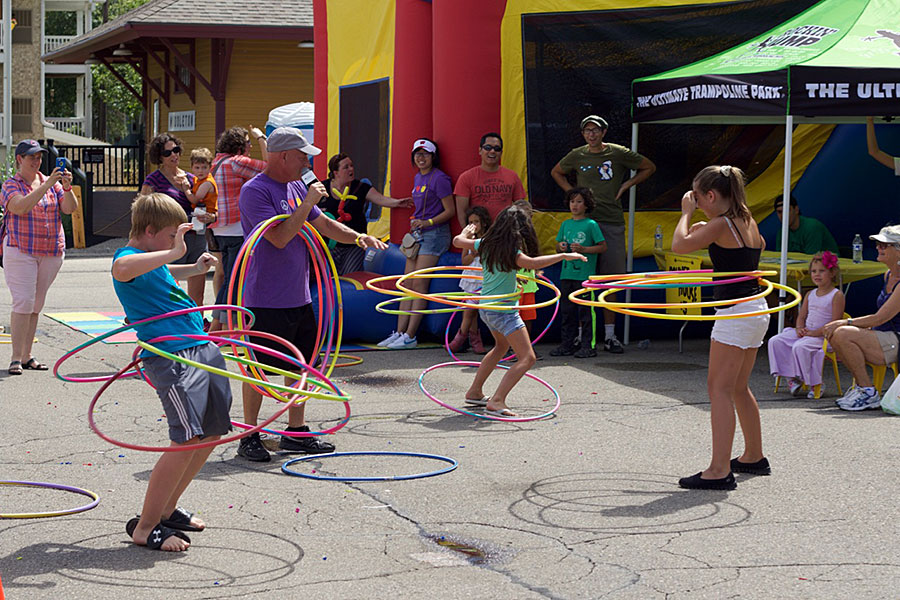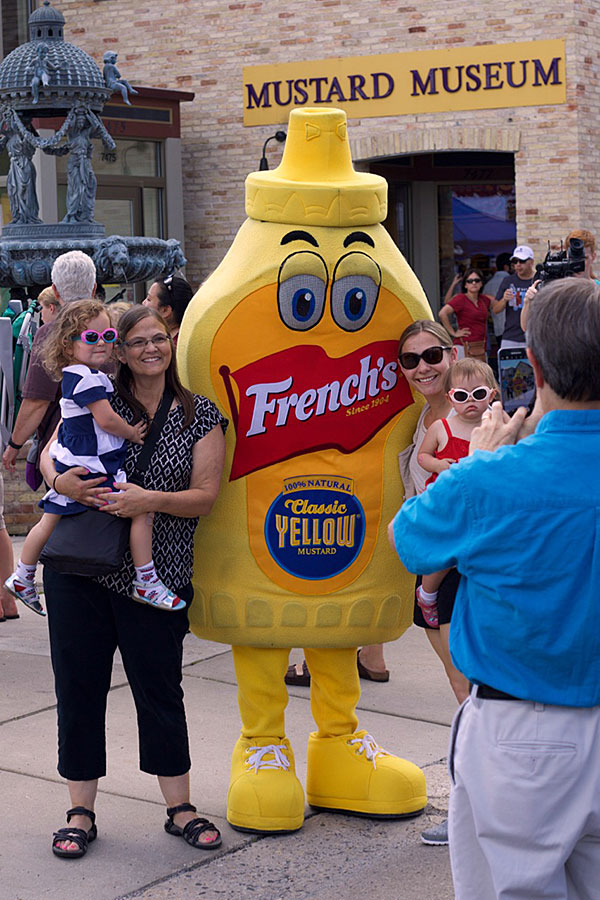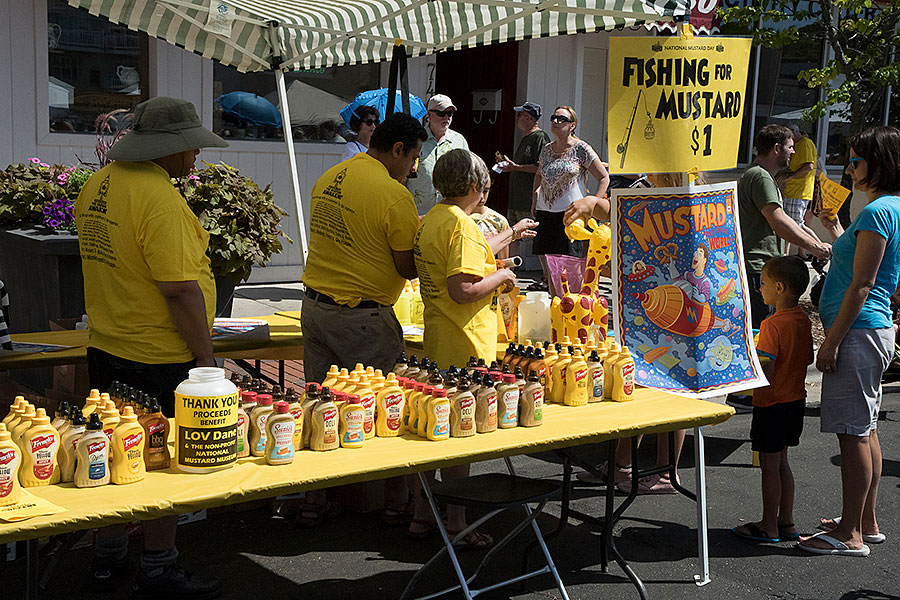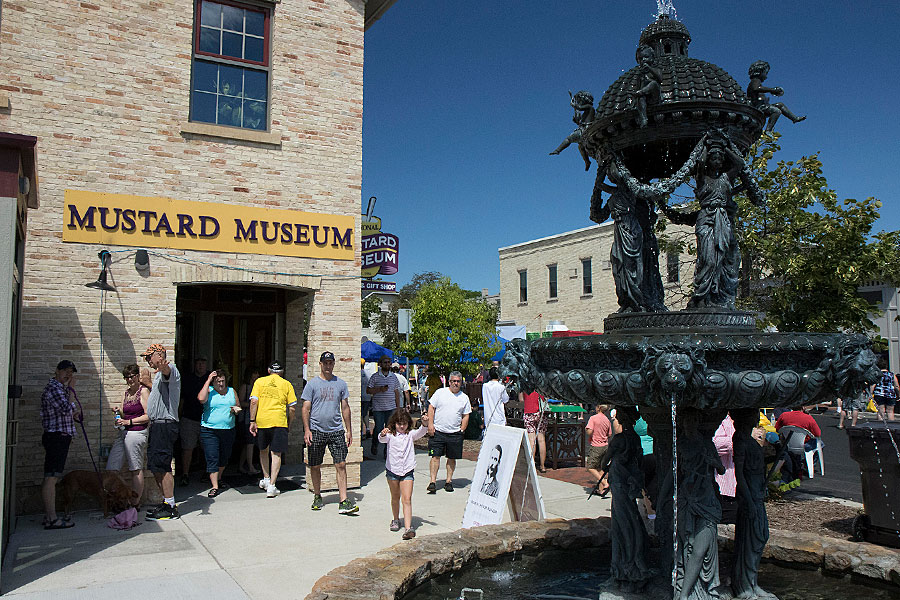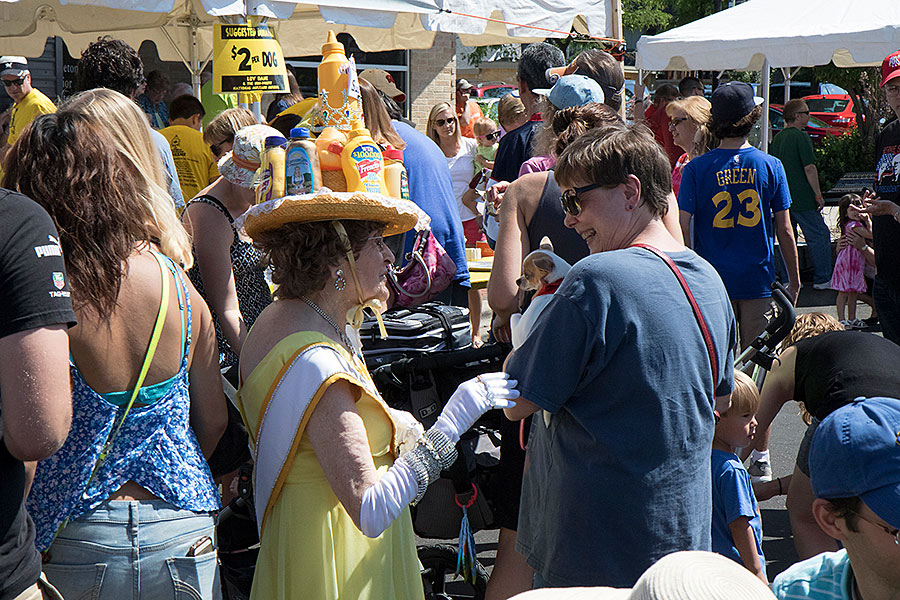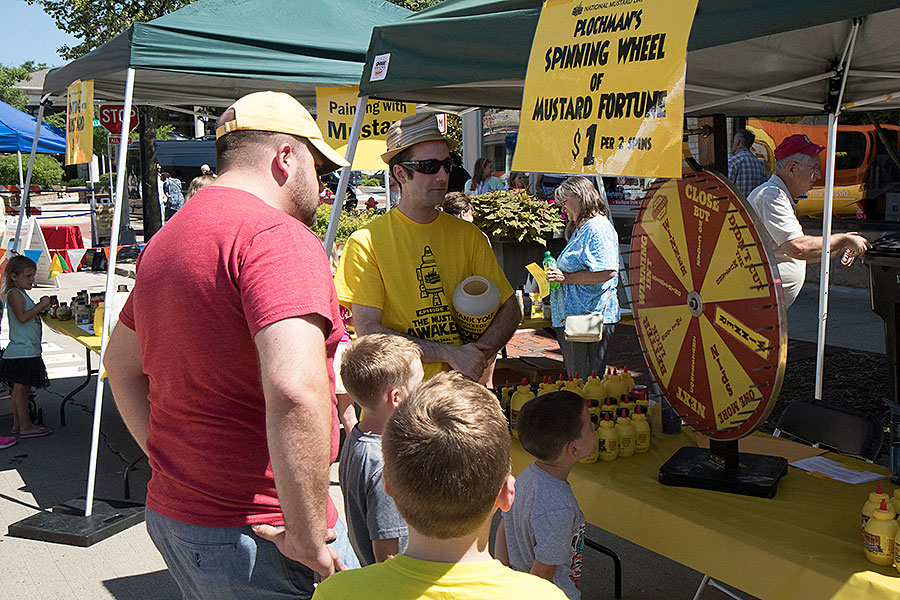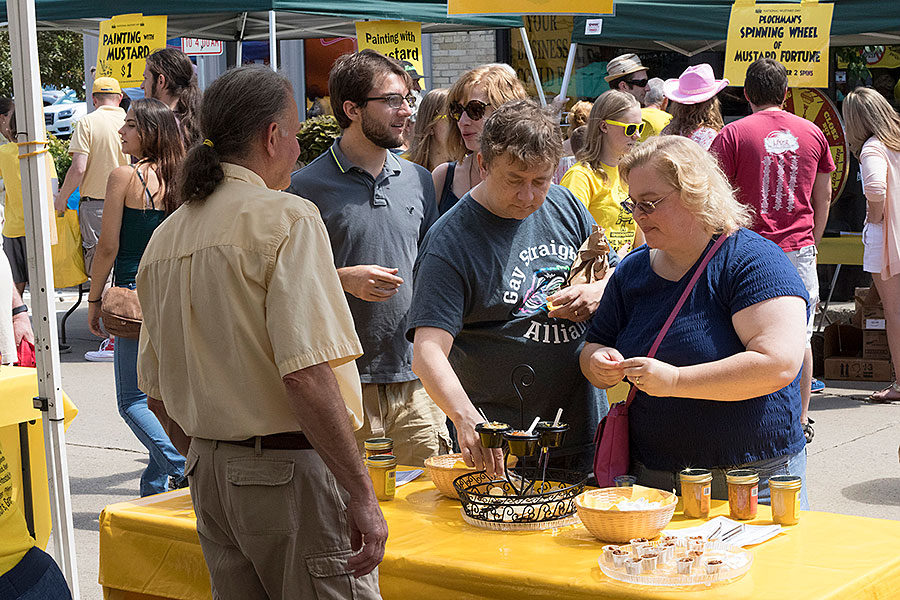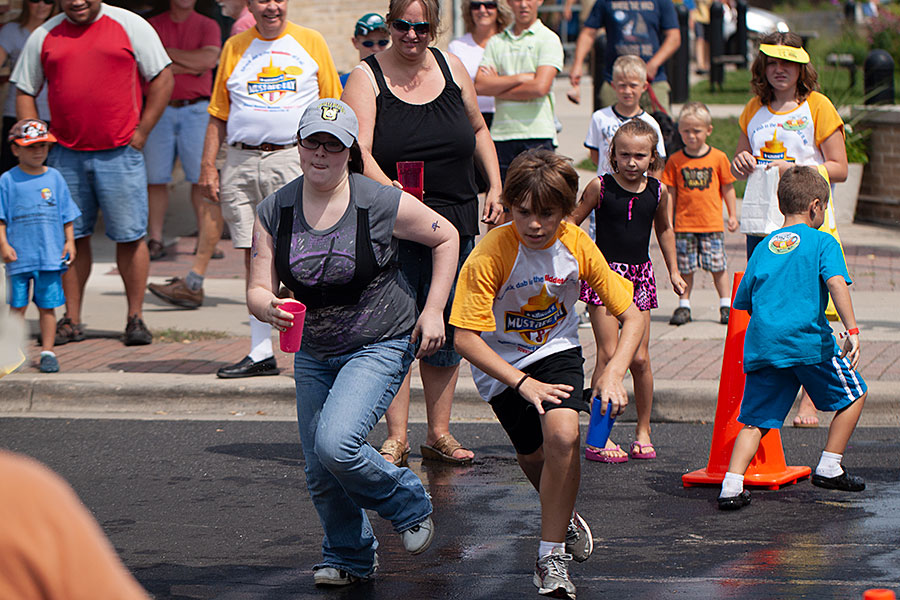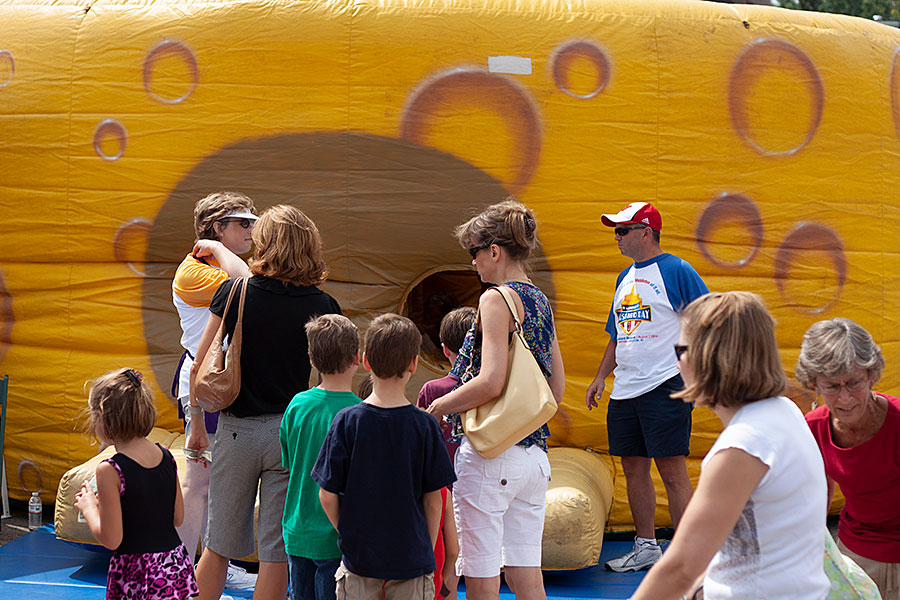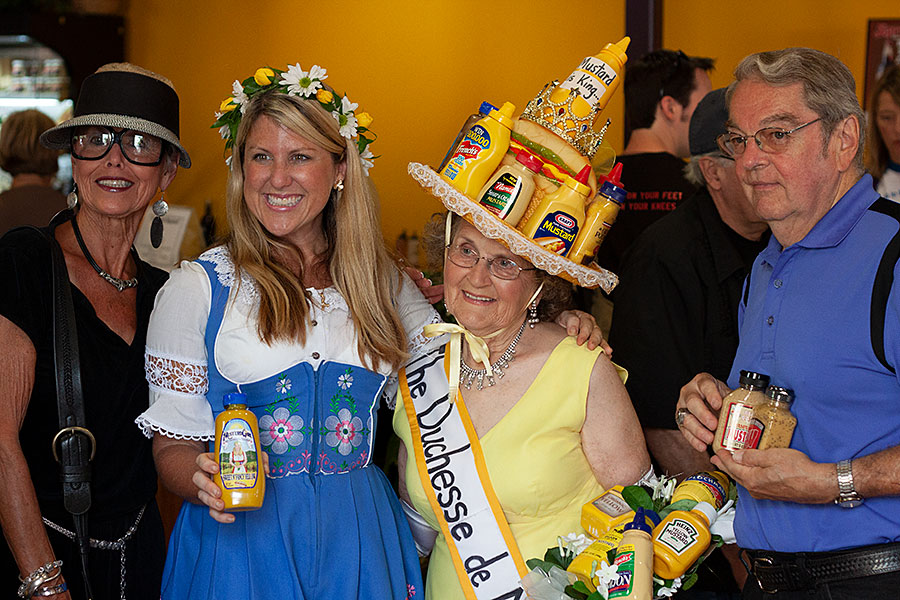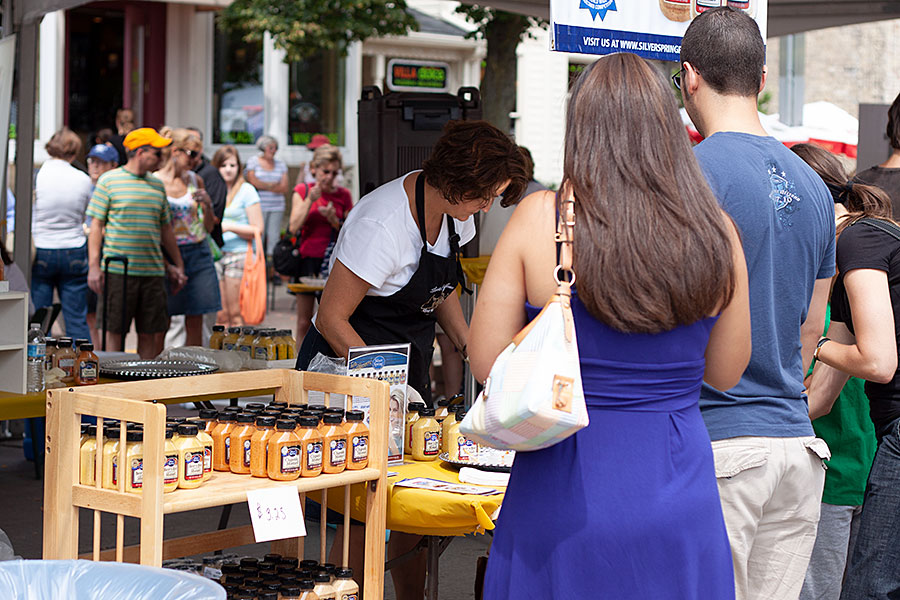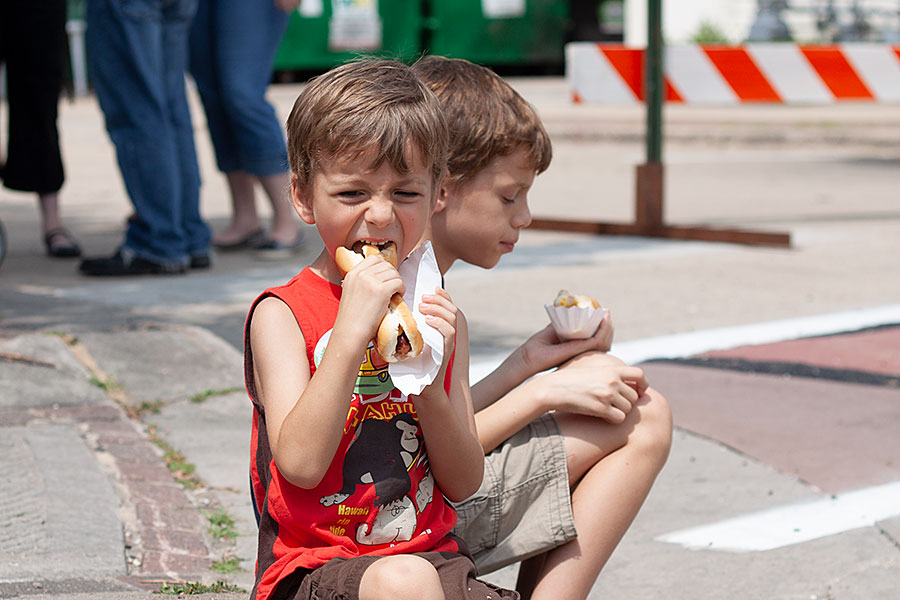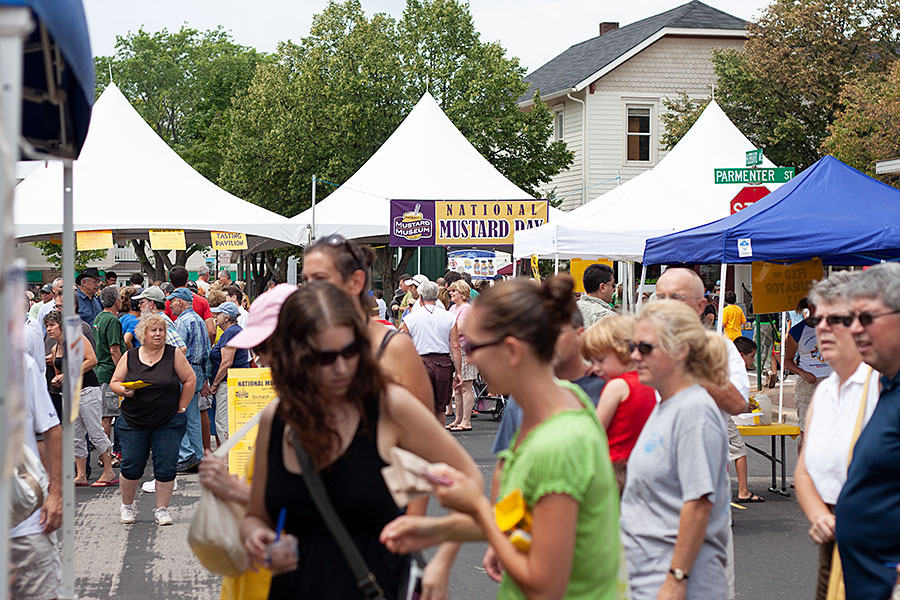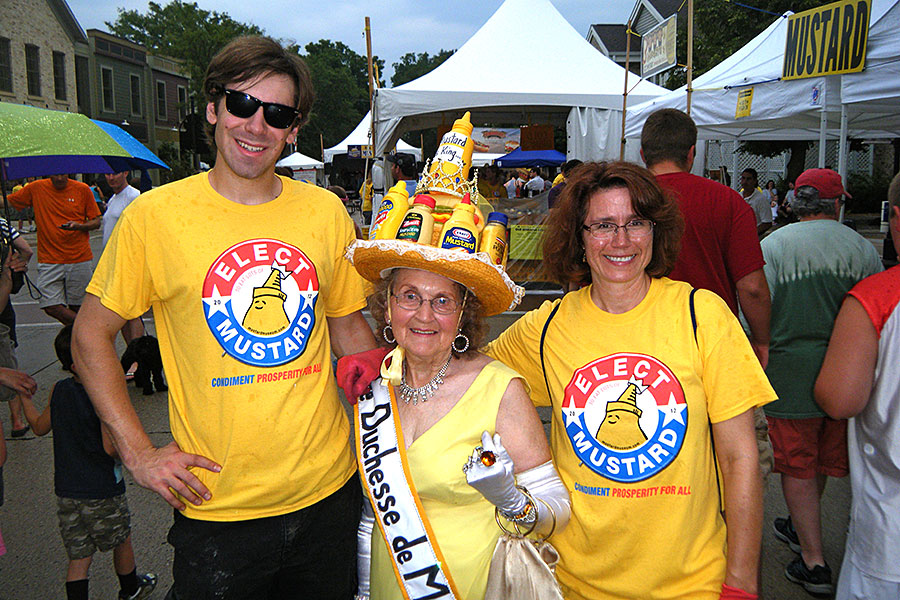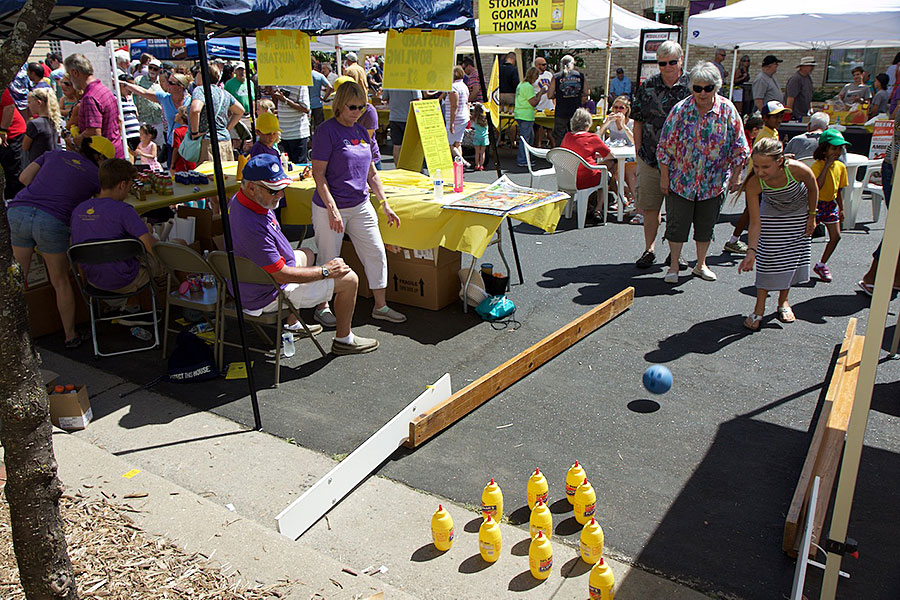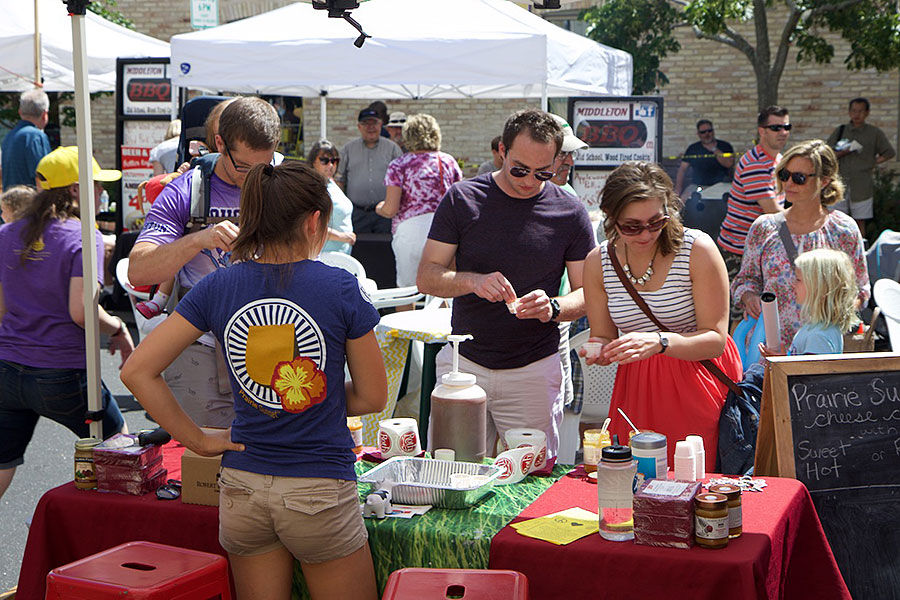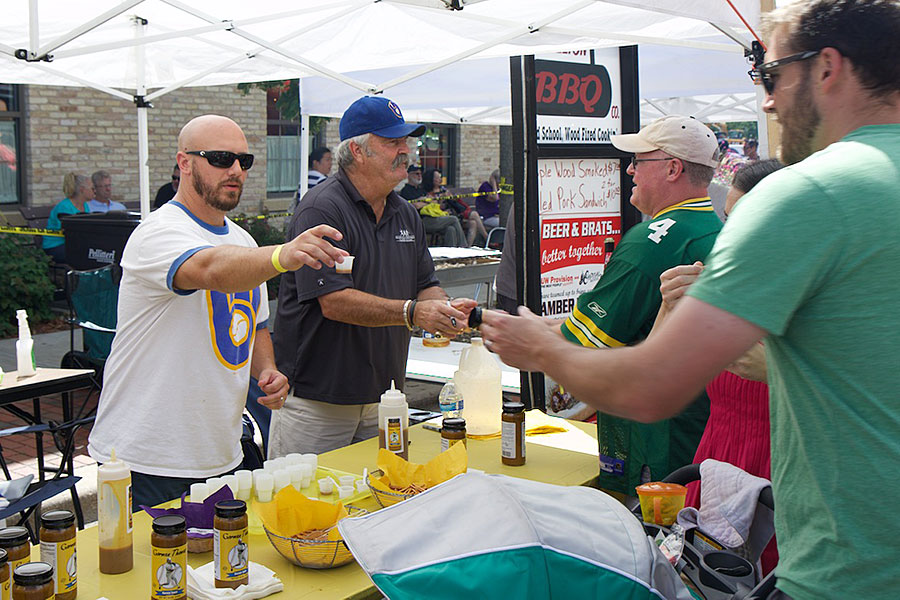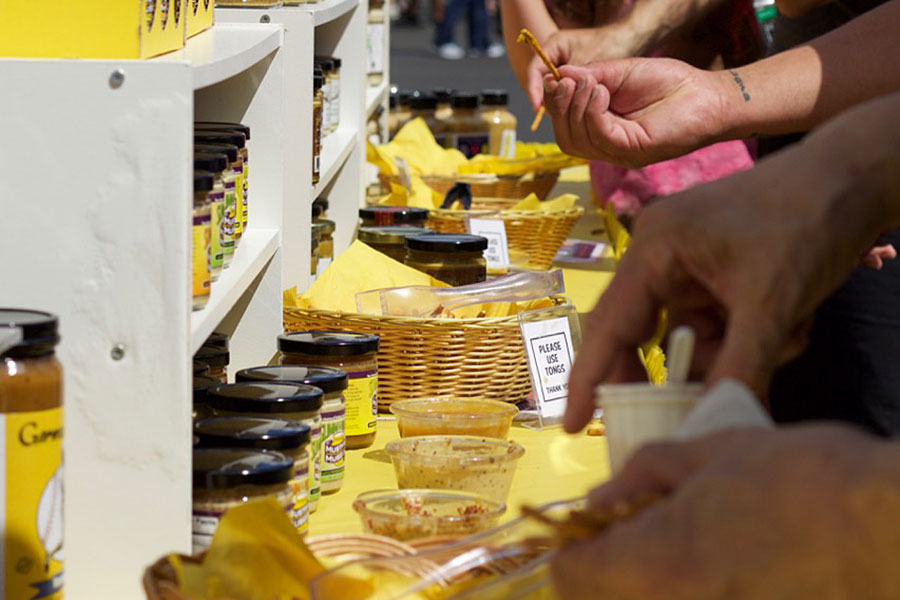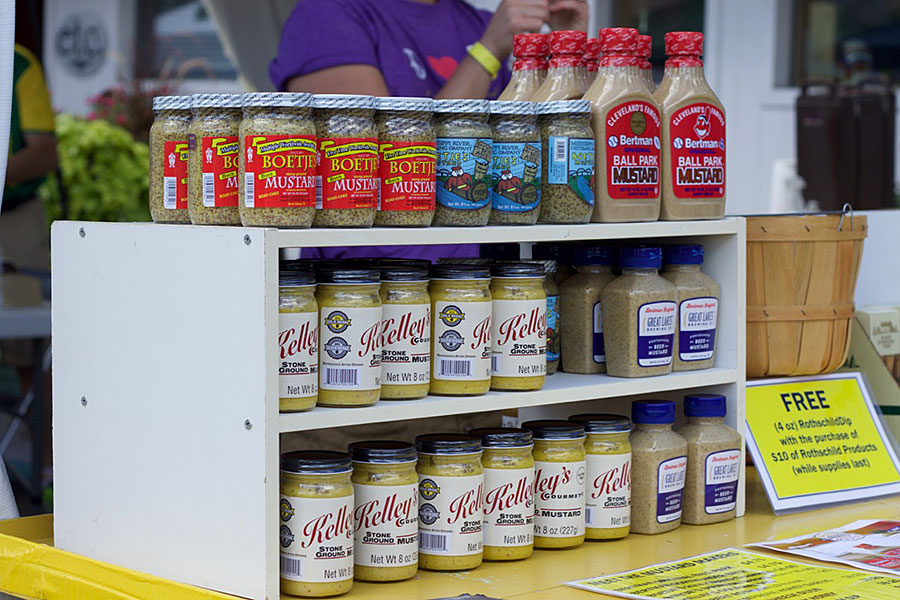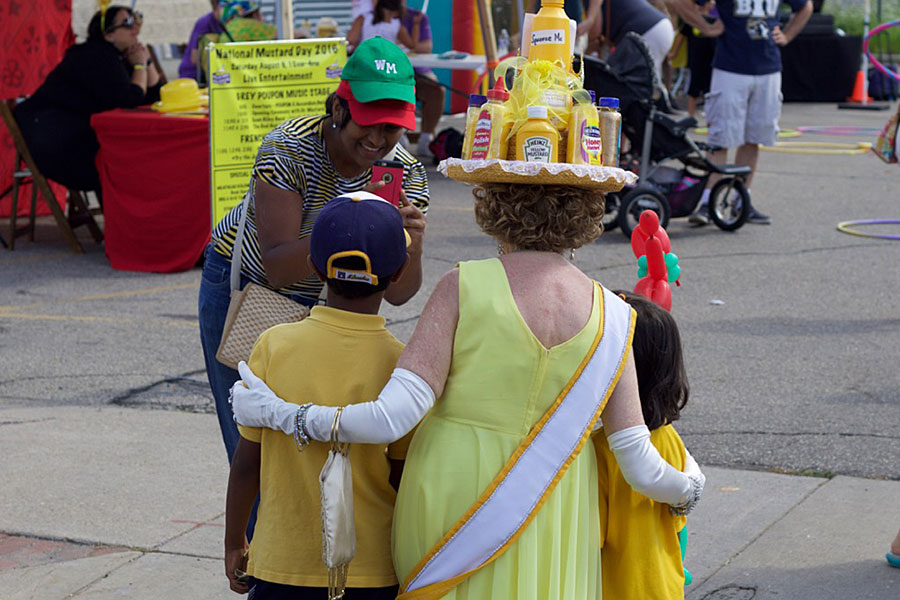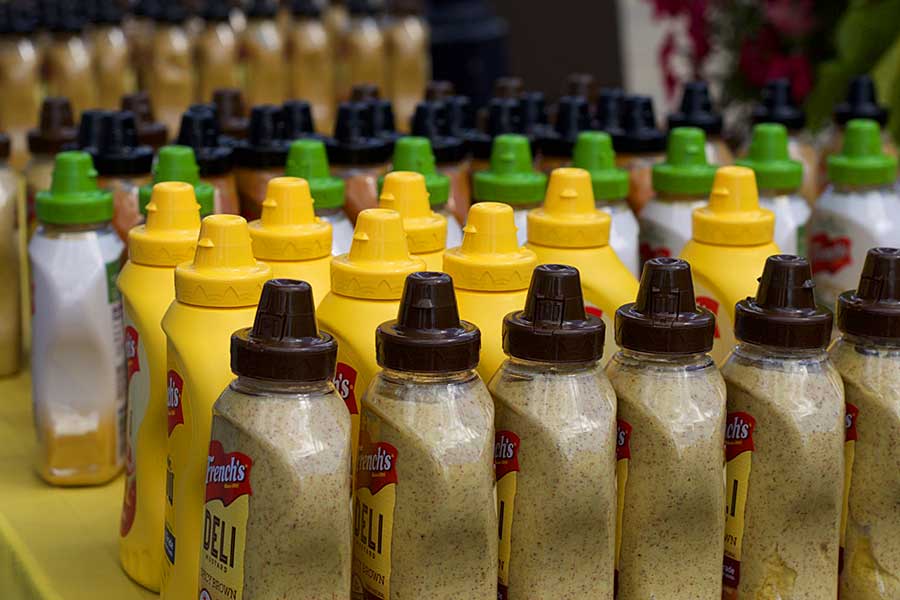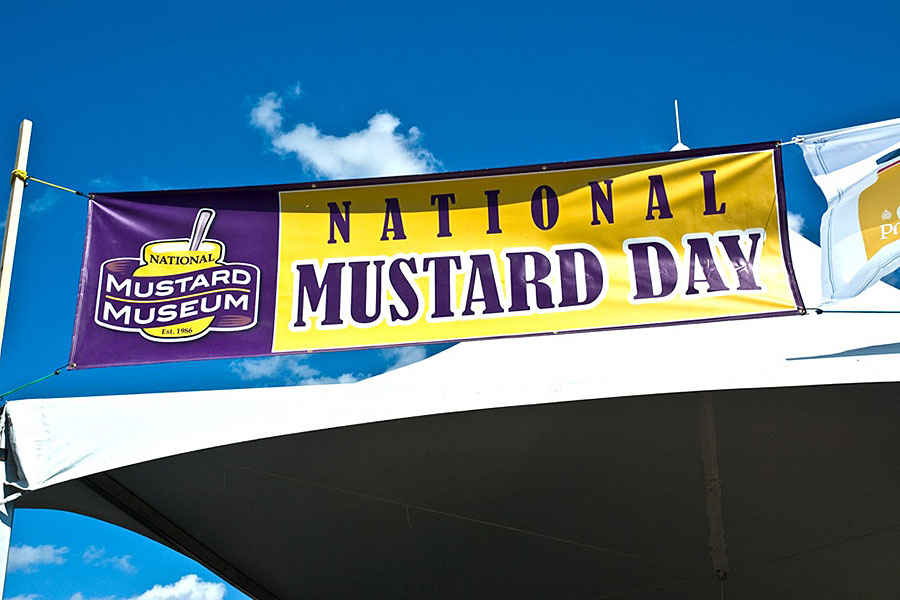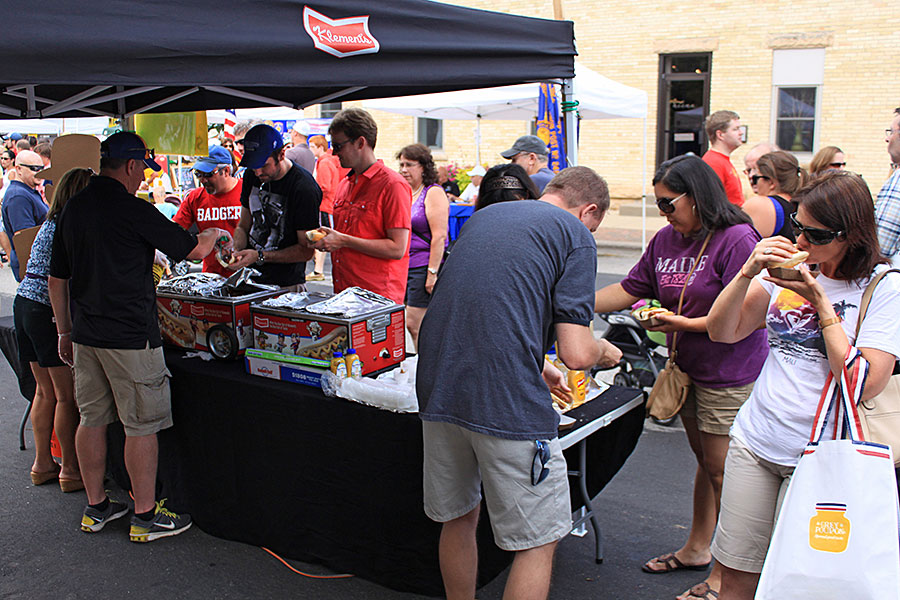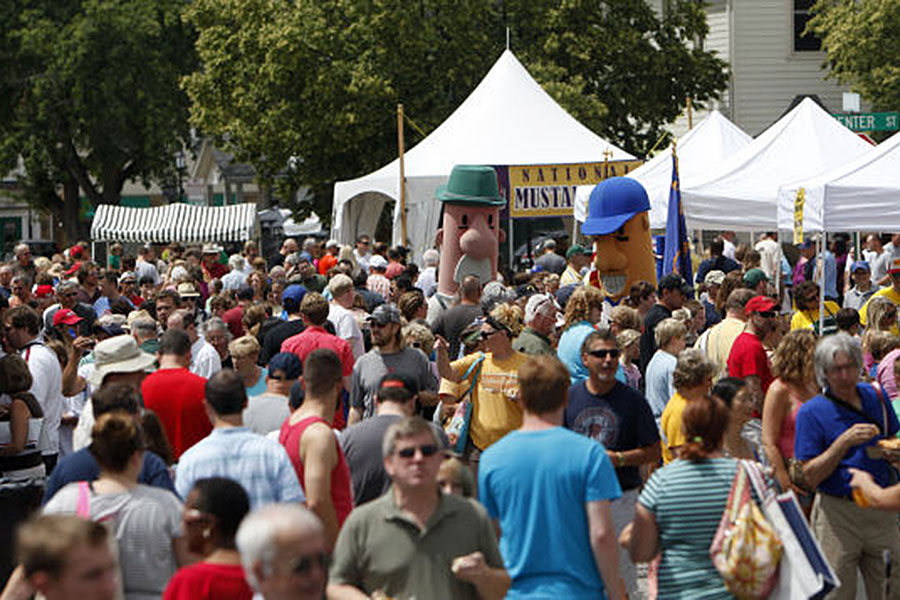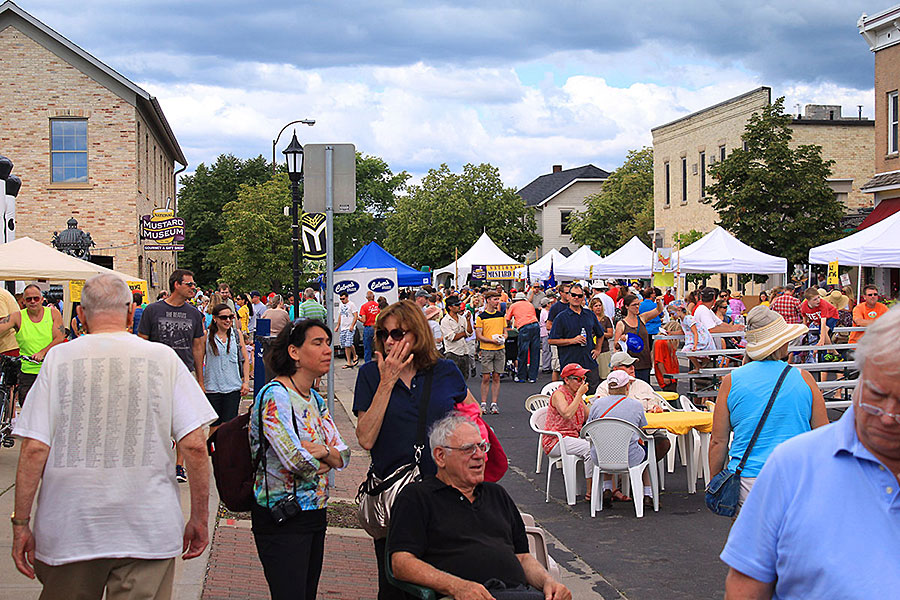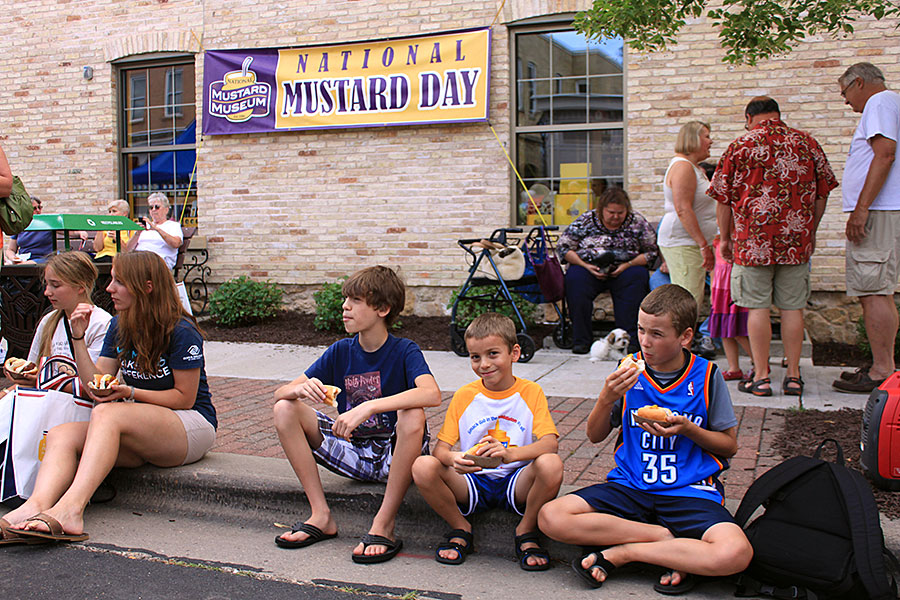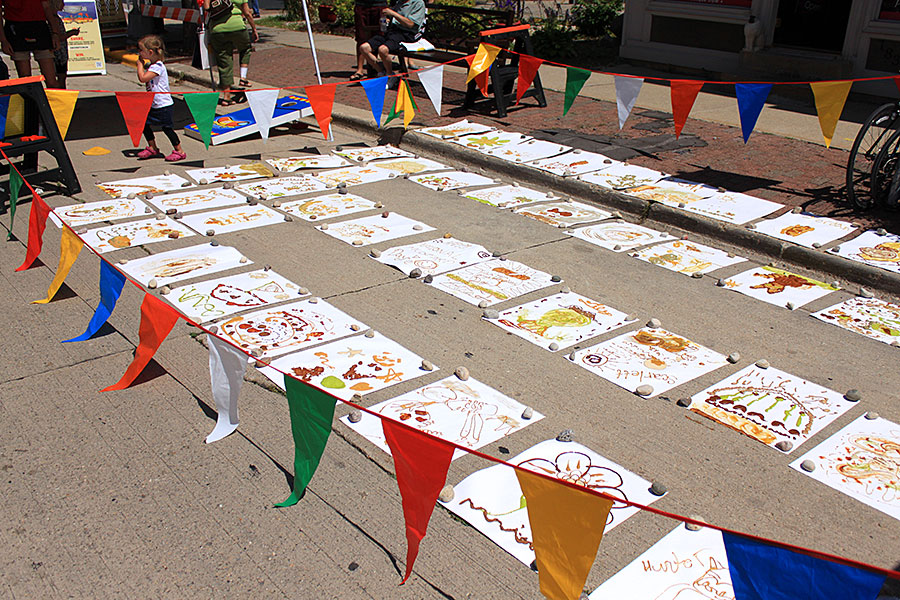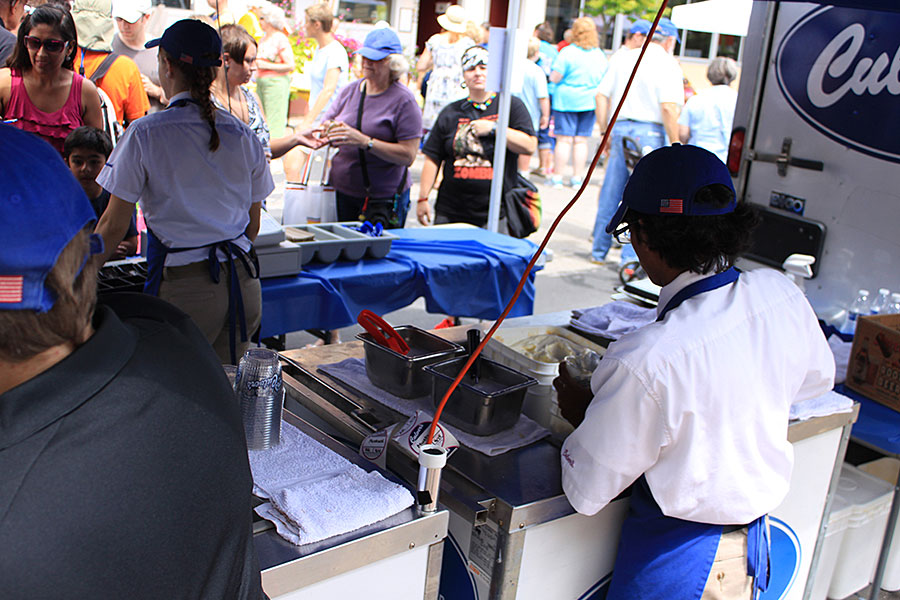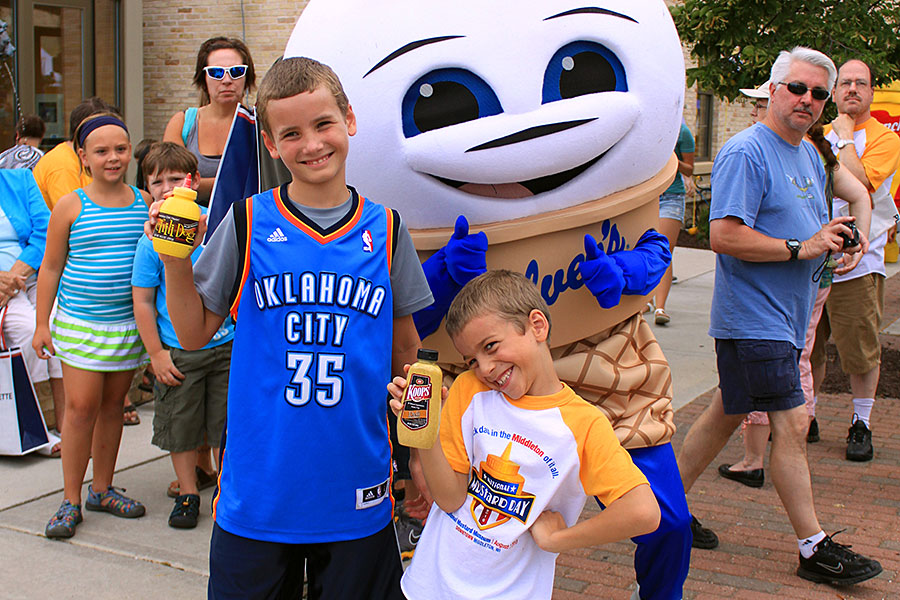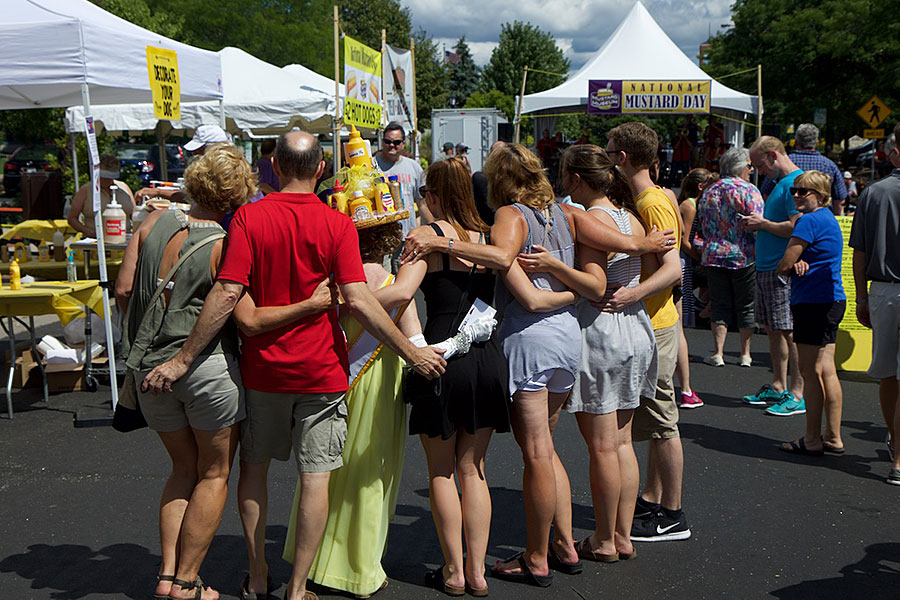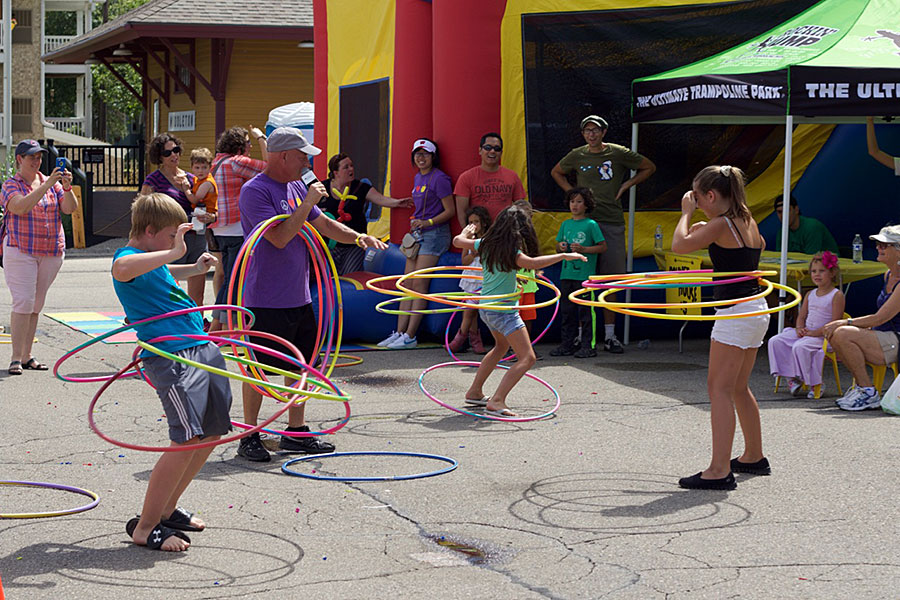 MAJOR MUSTARD DAY SPONSORS