SATURDAY, AUGUST 6, 2022 | 10am – 4pm
The epic street festival is once again back on the Big Yellow Day. Join us on the first Saturday in August for National Mustard Day, our annual homage to the King of Condiments. This family-friendly event is planned, rain or shine, to bring you all the excitement of our traditional condimental food festival at the corner of Hubbard & Parmenter.
Be sure to check this page often as event details may evolve a bit between now and Mustard Day. Below is a summary of planned events and attractions. There's really nothing quite like National Mustard Day in Middleton!
Take the Trolley!
Ride the FREE Downtown Middleton Trolley to National Mustard Day. If you're anywhere downtown, just hop on the Trolley to come to the street festival at the corner of Hubbard & Parmenter.
Learn more info about the Downtown Middleton Trolley here…
NMD SCHEDULE | SATURDAY, AUGUST 6, 2022 | 10am – 4pm rain or shine
10:00 The Mustard Day Overture with The Blue Accordion
10:00 to 4:00 Meet the Mustard Makers (more info below)
10:30 Opening Ceremony with Dr. Mustard
11:00 Black Star Drum Line
11:30, 1:15, 2:45 Kids Are People Too! (three interactive family shows)
12:00 to 4:00 Music by The Dawg Bones
4:00 The BIG Mustard Day 50/50 Raffle Drawing (more info below)

MUSTARD GAMES for kids of all ages from 10 to 4,
including the NEW Hubbard Avenue Diner Pie Walk!
SUMMARY OF ACTIVITIES
— LIVE MUSIC —
The Blue Accordion
Black Star Drum Line
The Dawg Bones playing "great American music"
— FUN —
NEW! Rock Climbing Wall
Take a Photo with the Mascots
(including Frenchie of French's Mustard and Maynard G. Mallard of the Madison Mallards)
Balloon Twisting by Neal the Real Deal
Face Painting
— GAMES —
NEW! The BIG Mustard Day 50/50 Raffle
NEW! Win a pie at the Hubbard Avenue Diner Pie Walk (between Kids Are People Too! shows)
NEW! Mustard Speed Pitch
French's Mustard Ring Toss
Plochman's Spinning Wheel of Mustard Fortune
Mustard Bowling
Lucky Mustard Dice
Fishing for Mustard
Feed the Curator
— FOOD & DRINKS —
Usinger's Hot Dogs and Brats
Decorate your hot dog or brat with tasty mustards AND sauerkraut, kimchi, pickles or cheese
Razzle Dazzle Mustard Ice Cream from Chocolate Shoppe Ice Cream
Hot Soft Pretzels (with mustard)
Ice cold beverages
— INSIDE THE MUSTARD MUSEUM —
See the World's Largest Collection of Mustard and Mustard Memorabilia
Enjoy MustardPiece Theater
Browse the Museum Gift Shop & Store
---
— VISIT THE MUSTARD MARKETPLACE —
Meet the Mustard Makers! All three who will be here on Mustard Day are recent winners of foodie awards, including the 2022 World-Wide Mustard Competition. Sample some of their most popular flavors, as well as some of our Gift Shop's best selling mustards and gourmet goodies.
Meet these award-winning producers, including Develey, makers of the 2022 Grand Champion Tigertail Curry Mustard.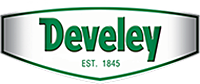 ---
WATCH OUR 2022 MUSTARD DAY VIDEO…
* PLEASE NOTE: Donations for games and activities at National Mustard Day benefit the Sauk Trails Optimist Club — an organization dedicated to bringing out the best in kids and their communities through hope and positive vision, as well as the nonprofit National Mustard Museum. SPECIAL THANKS to the City of Middleton/Community Development Authority, the City of Middleton Tourism Commission and Department of Public Lands, Recreation & Forestry, in addition to all of the Downtown Middleton Businesses, and the National Mustard Museum Staff & Volunteers.
MAJOR MUSTARD DAY SPONSORS
MUSTARD DAY GOLD SPONSORS
Mustard Day Donations Sponsors …