According to Museum Founder & Curator Barry Levenson, you can blame it all on the Boston Red Sox. In the wee hours of October 28, 1986, after his favorite baseball team had just lost the World Series to the NY Mets, a disconsolate Barry was wandering the aisles of an all-night supermarket looking for the meaning of life. As he passed the mustards, he heard a voice saying: "If you collect us, they will come." Barry bought a dozen jars of mustard and at that moment resolved to amass the world's largest collection of prepared mustards.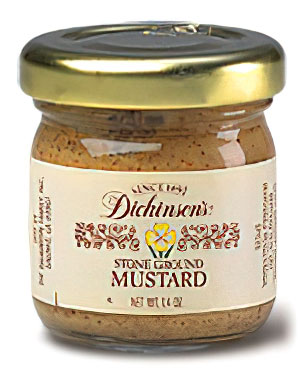 He continued his work as an Assistant Attorney General for the State of Wisconsin during his early years of collecting mustards. While in Washington, DC, to argue a case before the U.S. Supreme Court, he spied a jar of mustard (right) on a discarded room-service tray in the hallway of his hotel and took it for his collection. "I argued a case before the Supreme Court with a jar of mustard in my left pocket," he says. "We won!" Moments like that cemented his unwavering devotion to mustard. In 1991, Barry left the law to devote himself full-time to collecting mustards and mustard memorabilia.
In 1992, Barry resigned from his job as an Assistant Attorney General to open this highly improbable museum, now one of Wisconsin's most popular attractions. The Mustard Museum has been featured on The Oprah Winfrey Show (photo below), the popular game shows Jeopardy!, To Tell the Truth, and You Bet Your Life with Jay Leno and has been included in countless stories on other national television and radio shows, and in major newspapers everywhere.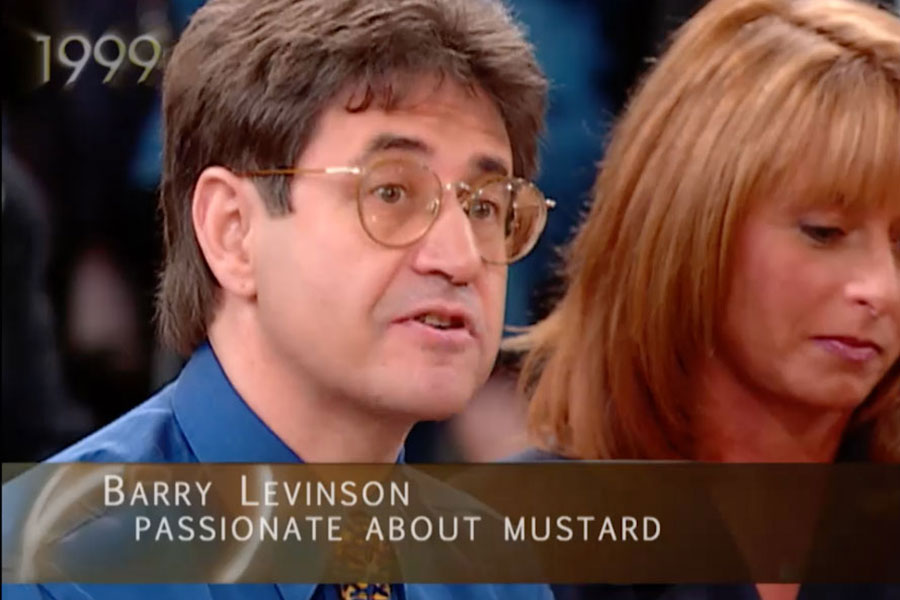 The Mustard Museum opened to the general public in Mount Horeb, Wisconsin, on April 5, 1992. With a burgeoning collection outgrowing its confining walls, the Museum moved to a more spacious facility across the street from the original Mount Horeb site in October of 2000. In 2009, the Museum moved to its current facility in downtown Middleton, Wisconsin, and changed its name to the more encompassing "National Mustard Museum."
From those few jars of mustard that Barry purchased in 1986, the Museum collection has grown to more than 6,500 mustards from all 50 United States and over 70 countries, along with hundreds of items of mustard memorabilia. The collection includes the exquisite Gibbons Collection of sterling silver and porcelain mustard pots (above), antique tins & jars, vintage advertisements, as well as information on the history of mustard, how it is grown & produced, and its nutritional properties and medical history. The Mustard Museum is a 501(c)3 tax exempt organization, so your generous support will help us keep the mustard flowing for generations to come!
Located in bustling downtown Middleton, Wisconsin, just outside Madison, it is truly a shining temple to the undisputed 'King of Condiments'.
"I love mustard and this adorable place has a LOT of them. Most are available for tasting. I rediscovered one of my favorite childhood mustards here and I look forward to going back to visit again this year!"
Denise W. via Facebook review (2019)