Immerse yourself in the wonder of mustard. There's nothing quite like the National Mustard Museum, home to the world's largest collection of mustards and mustard memorabilia. On your guided tour of the museum you'll experience the true variety and splendor of mustard through one-of-a-kind mustard artifacts, pots, tins, vintage advertisements and more. And at Mrs. Mustard's Kitchen, you'll learn how to make some mustard sauces that you can use in your cooking. Your savory visit includes tasting several unique mustards!
Also consider another unique activity for your group: "Mustard Bites: A Tasteful Adventure". This culinary experience is unlike any other where you'll taste our most popular and exotic mustards which are carefully selected and paired with nine delicious bites. You'll also enjoy a hands-on cooking demo as well as a guided tour of the Mustard Museum.
The Mustard Museum looks forward to welcoming your group! Learn more below…
MUSEUM GROUP TOUR OPTIONS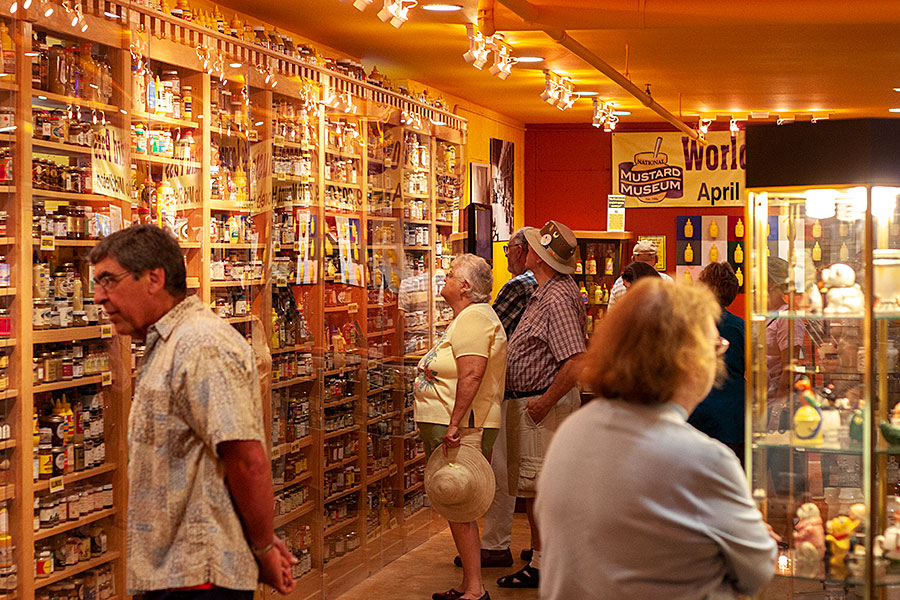 The Museum Tour
For group tours there is a fee of $5 per person. There is a $20 booking fee per group to hold the date (non-refundable). Your fees include a 10% off coupon for use in the Gift Shop.
Minimum Group Size: 15 people
Maximum Group Size: 50 people
Duration of Tour: About 1 hour
Availability: Tours are available 7 days a week from 10am to 5pm (except on National Mustard Day, Thanksgiving Day, Christmas Day, New Year's Day, or Easter Sunday). For tours outside of our typical hours of operation, please call for special arrangements.
Contact: Barry Levenson, 608-831-2222 or curator@mustardmuseum.com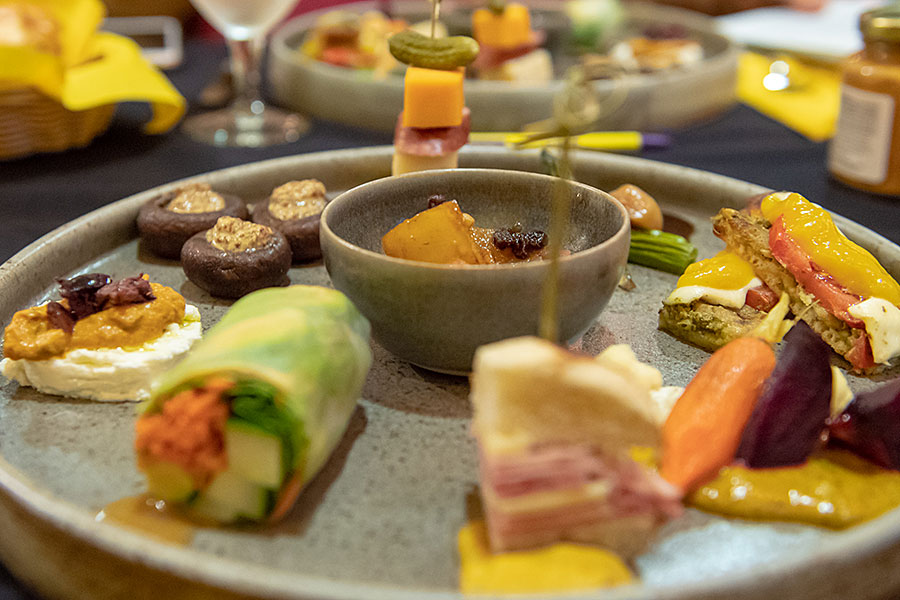 "Mustard Bites"
Another great way to experience the wonders of mustard. In partnership with the Gift Shop, your guests will embark on "A Tasteful Adventure" that includes a museum tour, private shopping, unlimited tasting, and the jewel of the experience, "Nine Mustard Bites" pairing carefully selected mustards with nine delicious bites.
This one-of-a-kind culinary experience is for groups between 12 and 48 people, and typically takes place in the evening between 6-8pm. Click below to learn more and book your adventure!
---
"Our group of 20 had a great time at the Museum. The tour is really interesting and sampling mustards afterward was really fun. So surprised at how different mustards can be! Love the cooking tips, I'd definitely recommend this!"
Barbara K. via Facebook review (2016)